A short autumn hike to Omu Peak
Omu Peak is an easy hike for those days when you want to go on the mountains but you don`t have enough time. All you need is a day off and a tiny bit of motivation.
For those who don`t know already, Omu Peak is located in the Bucegi Massif and it is the sixth highest peak in Romania. It is the highest peak in Bucegi Massif – 2505m.
In order to do this trekking, you need to get to Bușteni early in the morning somehow. From Bucharest the easiest and fastest option is the train. It takes approximately 2 hours and you will skip the heavy traffic congestion on the main road. Once in Bușteni, go to the Babele cable car station and buy a return ticket. As far as I remember, the cable car opens at 8.30 in the morning and closes at 15.45 during the winter season. The ticket costs about 70RON (less than 2 euros) per person. It is better to be there at the opening time if possible.
After you get to the Bucegi plateau, you will see the track to Omu Peak. It has a yellow stripe marking and it takes in between 1,5 hr and 3hrs to do it. According to my experience, I would say 2 hours is enough time. The track itself follows the plateau and is not very complicated. I would say it has an easy difficulty level.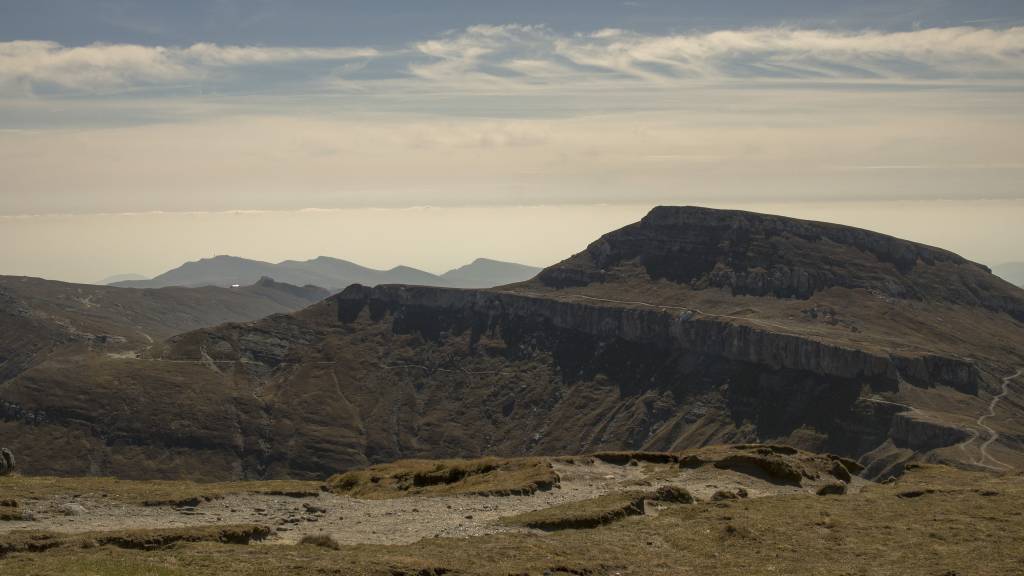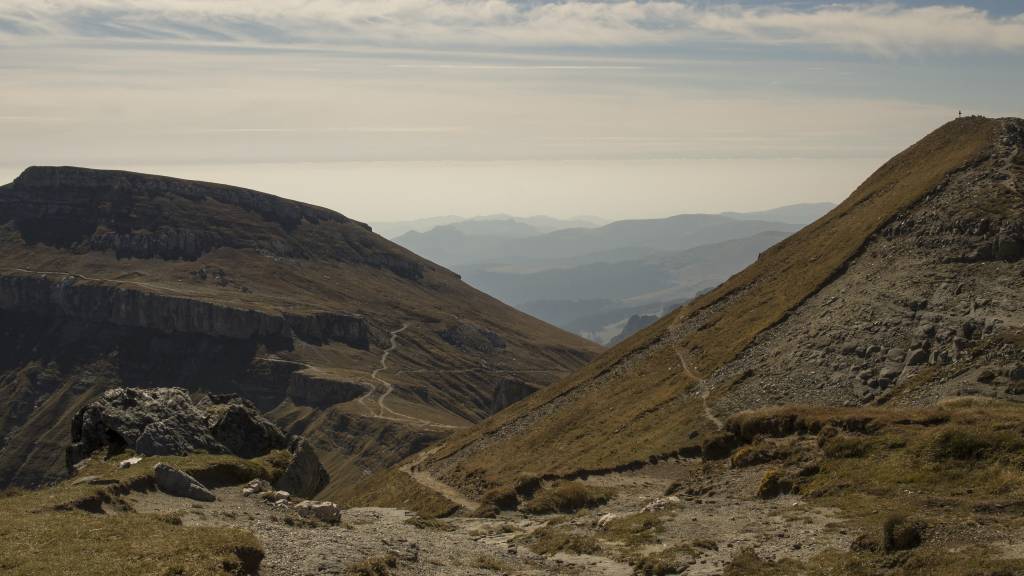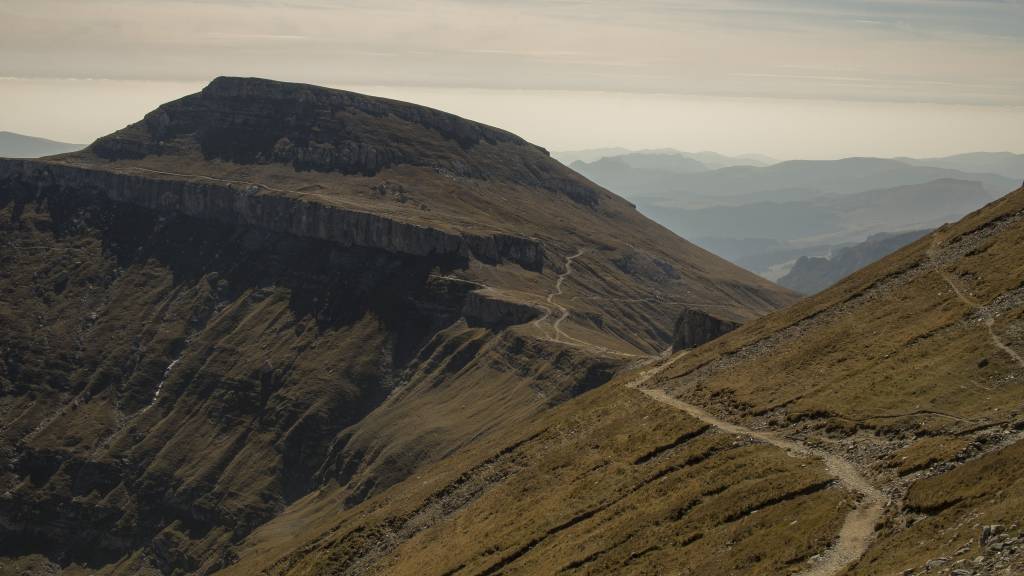 After the first hour you will start to have a view that becomes better and better.
In the image above you can see Azuga in the valley. The Bai Mountains are following close to the horizon. Biking trails in Bai mountains can be found here and here.
The next picture shows the last part of the track with the hut on the right and Omu Peak in the middle.
Omu hut is not the most luxurious one, but it offers cheap food, hot tea and instant coffee. 🙂
Enjoy the ride!
Andrada