Designer Alexandra Popescu-York will host her first fashion show in Romania
On March 10th, for the Romanian Fashion Philosophy event, the Romanian and American designer Alexandra Popescu-York will host her first fashion show in Bucharest. As a guest of honor, she will present to the Romanian public her tenth luxury fashion creations collection called "Poison". Her one-of-a-kind pieces of clothing reunite gothic and avant-garde components and the show will offer an explosive mix of shapes and colors.
About Alexandra's background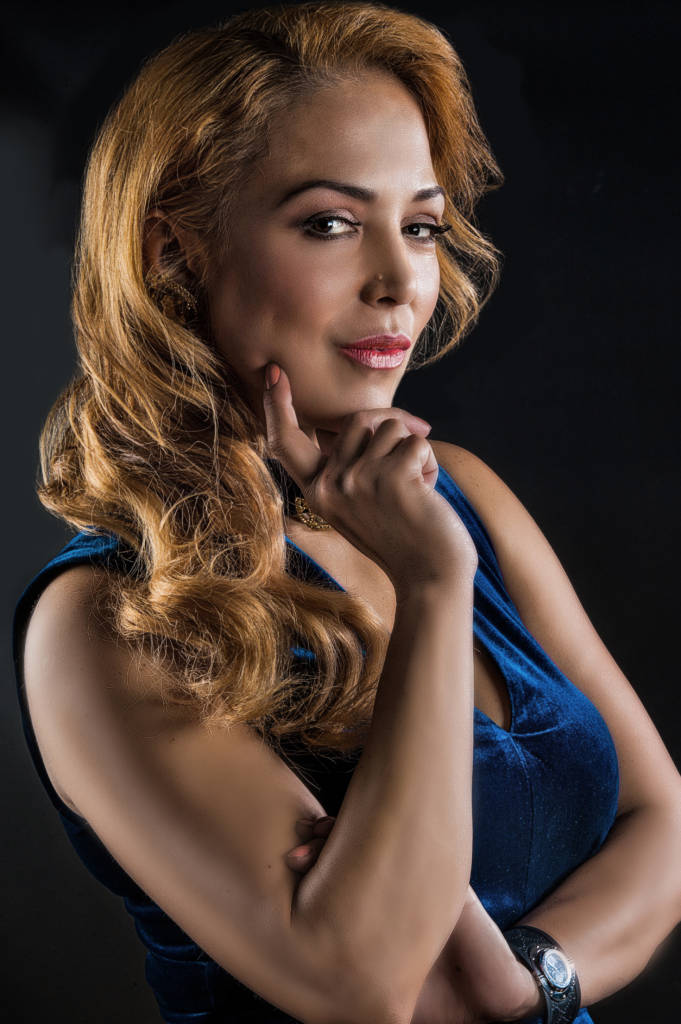 Alexandra Popescu-York has been living in the United States for more than a decade where she has blown away critics and audiences with dazzling fashion and monumental art collections illustrating her prolific imagination. Among the numerous distinctions she has received, we count:
the Couture Fashion Week New York's Best Designer title in September 2016
and the recent inclusion of her paintings in the United Nations' 70th Anniversary International Art Exhibition in New York.
Not a long time ago, on February 10th, Manhattan-based Romanian top designer and artist Alexandra Popescu-York launched 'Magnetic', her newest luxury dress capsule collection at the 27th Couture Fashion Week edition. Her unique fashion creations combine avant-garde components that are now part of the designer's signature: rare materials, ultra-bright and edgy makeup, outstanding hairdos, and accessories such as frames, jewel-encrusted mouth pieces, even crystal lighting appliances.
It is her ninth consecutive season at the Couture Fashion Week Show in New York. She is currently the only artist-designer to present both a fashion show and framed painting exhibition. The artist does not only create dresses but brings to life concepts. She doesn't create trends but presents movements, emotions. Alexandra Popescu-York paints since the age of three and has studied Arts & Fashion design at the Art University in Bucharest.
About Alexandra's vision and ambitions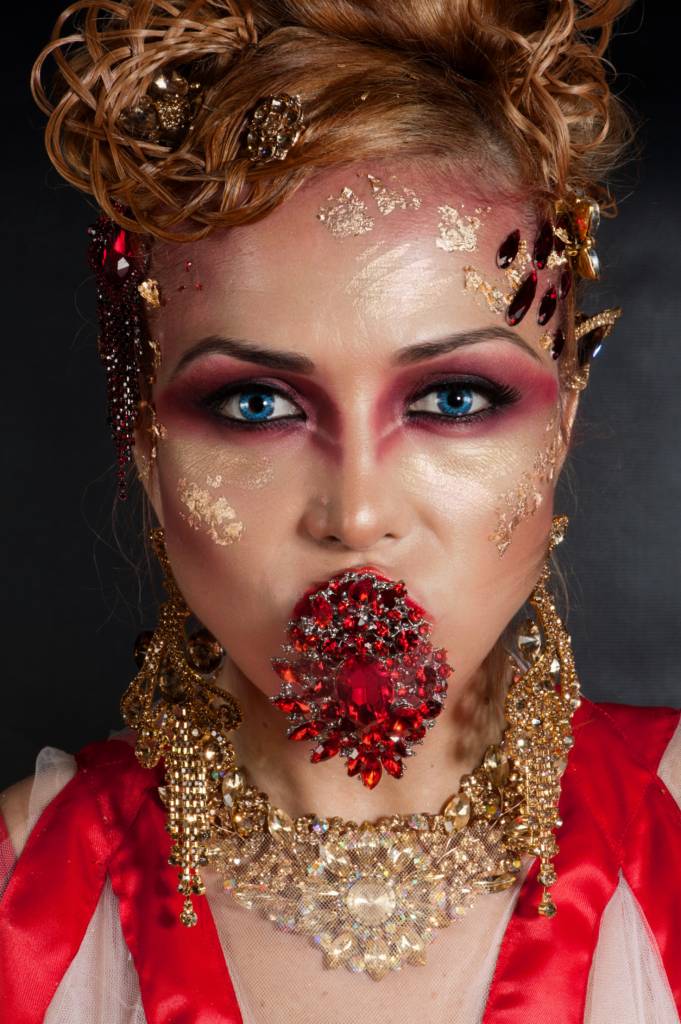 The Romanian designer believes the most important thing is to create an original product. "Authenticity becomes rare lately in the fashion industry worldwide." After several professional experiences as head designer in Europe and the USA for different companies, she has decided around ten years ago to create her own business and focus more on art. According to her, there is no fashion without art. Functionality is not enough. Indeed, she often paints directly on fabrics, uses embroidery and plays with different textures.
"It is said that you cannot reinvent the wheel, but I try my best to prove that you can still be creative and original in the fashion industry."
Her plans on the short term include focusing on promoting Romania abroad.
"Romania needs to start to accept, value and promote its local artists abroad. Internationally, we often discover artists that are backed up by their nations and encouraged to take over the world. As far as I am concerned, I did the contrary: I conquered the world first and then I invited people to discover and visit my native country."
In order to learn more about Alexandra Popescu-York continue reading our exclusive interview below.
How do the people close to you perceive you?
Alexandra Popescu-York : I think they see me as a very talented person, determined, good hearted and as a warrior. 
What are you most proud of and the public doesn't know it?
Alexandra Popescu-York : I am very proud of my moral principles. Everything I've accomplished in my personal and professional life so far has been achieved without any questionable compromises. 
I was raised mostly by my mother and my grandmother and they are an example of virtue for me. My grandmother loved only one man in her life, my grandfather. They got married when my grandmother was 18 years old and they were together till he died. After she became a widow, my grandmother didn't want to be with any other  man. This form of TRUE LOVE inspired me to have high morals. Of course, nowadays (when relationships rules changed so much) we cannot keep the same standards. BUT I still have a moral code and I hate male and female promiscuity, so often seen in the current society. I BELIEVE in LOVE and SACRIFICE for the loved ones. I BELIEVE in FAMILY and I consider that the biggest gift that God gave me are my CHILDREN.
I BELIEVE in PERFORMANCE. Of any kind – sports, arts, mathematics… MEDIOCRITY is a SAD thing.
What does fashion mean to you? What do your designs say about women and femininity?
Alexandra Popescu-York : For me fashion is a way of expressing myself and presenting my vision. I want each and every person to be unique and to dress with original and special creations. Creations that have been designed in a limited edition. I want them to wear clothes from niche brands that have a story behind each collection. I don't favor fast fashion but high fashion and art-fashion. When looking around us, we often see ugliness, trash and grey buildings. Well, I am exactly the opposite of casual, of negligence, of vulgarity and minimalism. I want to create art, to think outside of the box, to be happy, to be appealing visually and  not to be ignored.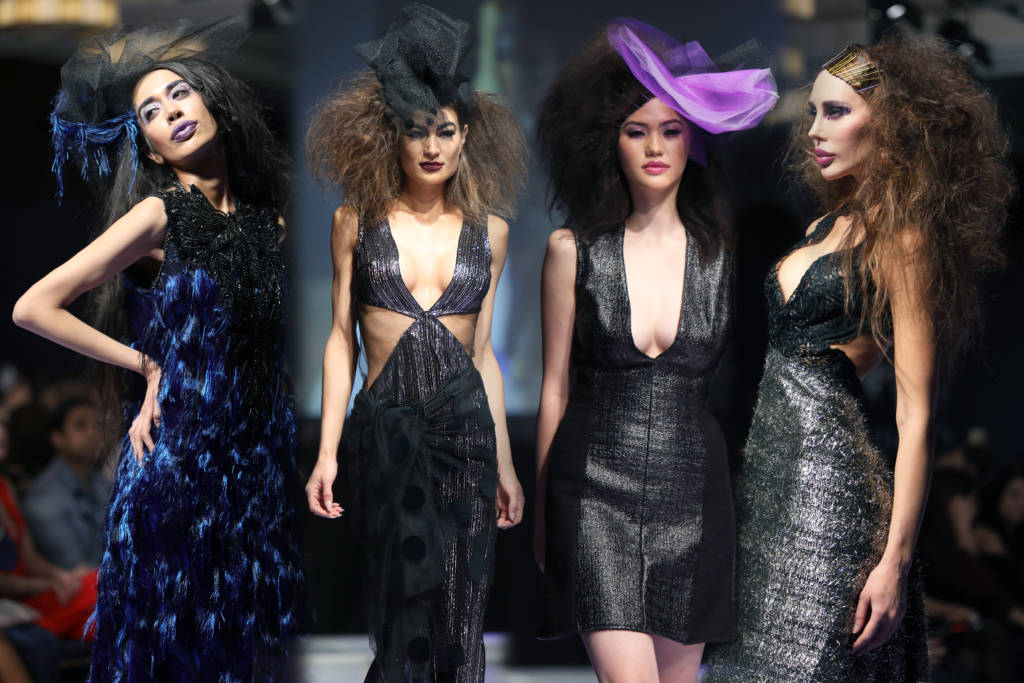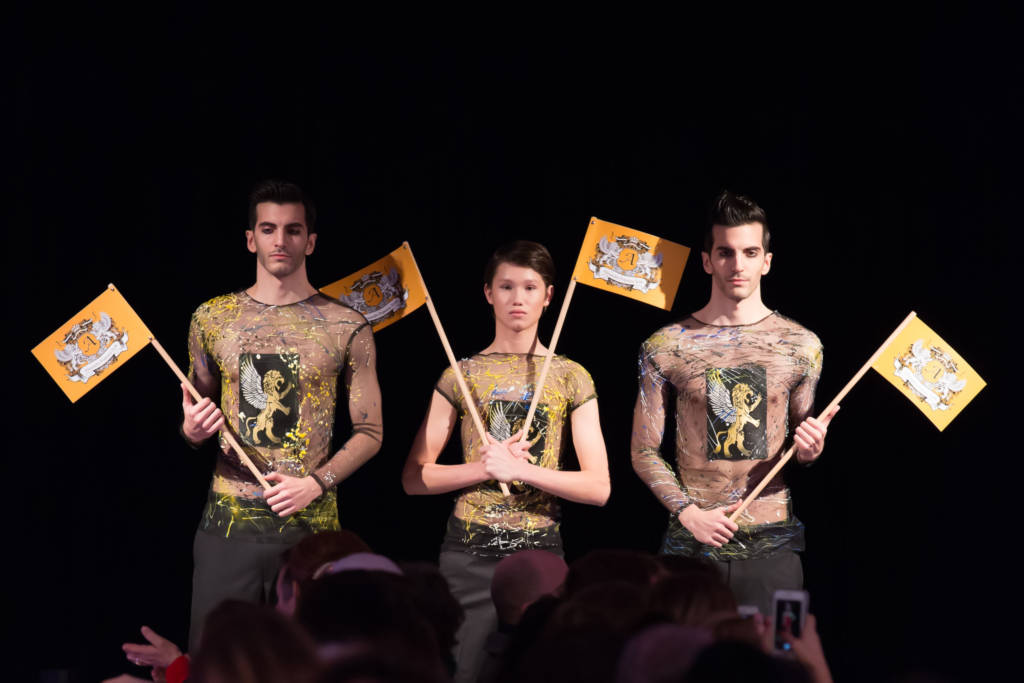 Let's encourage uniqueness, creativity and luxury products! Indeed, not everyone can afford to buy expensive exclusive items but I strongly believe that if we treasure quality instead of quantity we could manage to dress and to live in a beautiful way. We just have to change our mindset. 
What is your relationship with plastic arts?
Alexandra Popescu-York : I have a very special relationship with arts in general. I consider myself an artist first and then a designer. I paint since the age of three and I never stopped doing so ever since. 
Do you have a muse?
Alexandra Popescu-York : No, not really. But I grew up with a lot of art magazines. Then, in high school I have seriously started to be interested in fashion magazines like VOGUE France, Collezioni Italia… Although they weren't available for sale in Romania at that time, I used to go to a special library in Bucharest and look at them for hours. It wasn't easy back then, in the 90's, just after the fall of communism… But I found me refuge in art and fashion. 
Amongst the designers I like, we count Galliano, Alexander McQueen, Versace, Thierry Mugler, Dior, Yves Saint Laurent, Vivienne Westwood and mainly everyone and everything that is related to Haute Couture.
The most important value or feature according to you? 
Alexandra Popescu-York : Except for talent (that we inherit), I would say: hard work, intelligence, responsibility, authenticity, courage, integrity, determination! I haven't counted modesty in… Ha Ha ! But I can be humble when it is needed.
I cannot only pick one… They all mix well together and provide an extraordinary result. And I strongly believe that we should all work hard to become the best we can be.
What can you tell us about the life of a Romanian woman in New York?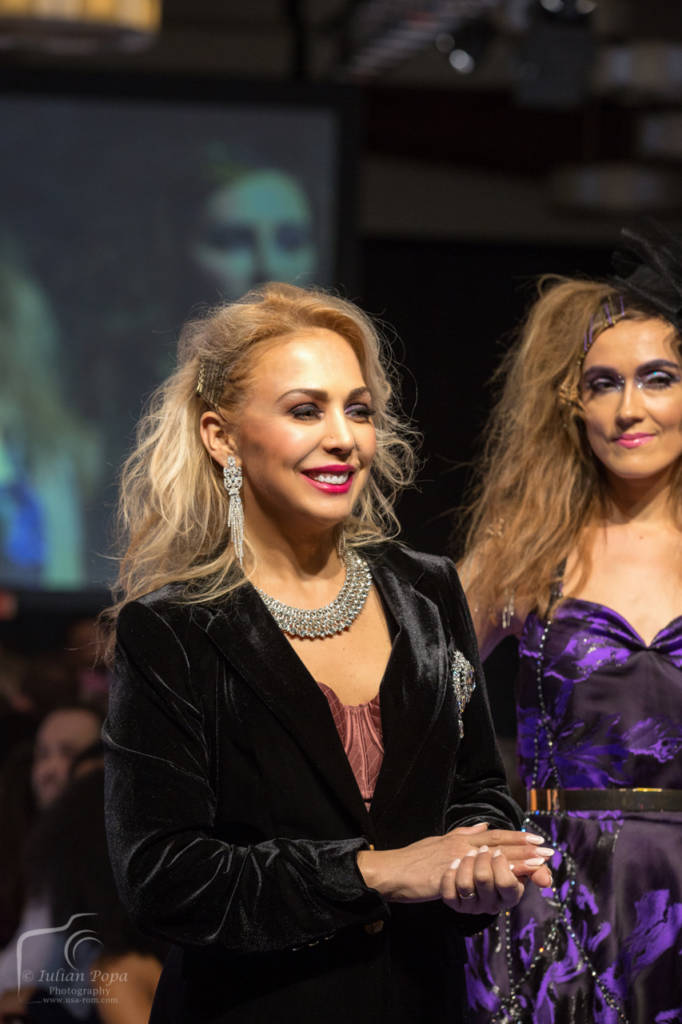 Alexandra Popescu-York : My current life is beautiful. I have worked hard every day to improve myself. I fought to make my dreams come true and I continue to fight for a better life. I've managed to start from scratch in an unknown country and to succeed by myself. I haven't forgot about my principles and my treasured values inherited from Romania. Now, I feel like the world is mine. I can do whatever I want and I can face criticism easily because I am my own boss and I know what I am doing. This feeling makes me stronger and enables me to be free, to be original and to be a complete artist. Nobody is perfect, but I think we should all try to be. 
We are not flawless, we are humans, and I think we should be more tolerant and help each other whenever we can. I have encountered many mean people both amongst Romanians and Americans and I would really like to get rid of evilness. 
To put things differently, I think that artists and fashion designers should be valued just as doctors, lawyers or academicians are. There are indeed several so called artists that have little value. Nonetheless, TRUE ARTISTS (and I hope I am one myself) are not lesser people compared to the prestigious careers mentioned above and should be paid accordingly as well. 
What do you miss most about Romania?
Alexandra Popescu-York : The sens of belonging to a familiar culture. 
 Your favorite place in Romania?
Alexandra Popescu-York : Bucharest. I was born and raised in the capital city and I had the opportunity to meet very fine people there that I value. 
Your favorite Romanian dish?
Alexandra Popescu-York : Ciorba ('chorba') with vegetables ☺. I was vegetarian for a longtime in Romania. By the way, tt was very difficult 20 years ago to have a healthy vegetarian diet over there. 
Where can people meet you and buy tour products?
Alexandra Popescu-York : I am present on all social media with the name Alexandra Popescu-York.
People can buy my creations on the website www.alexandraartanddesign.com and soon I will also launch the new website Alexandra Popescu York : www.alexandrapopescu-york.com. 
They can reach me directly on my website or they can contact me on the social media for special orders.
A final word for our readers?
Alexandra Popescu-York : To all Romanians out there, let's be more united and help each other! It is the only way to help our country evolve in a positive direction. Let's be less arrogant or smug and more friendly and kind. On a general note, let's try to be more demanding with ourselves and expect less from others. Let's treat each other well.
If you want to see Alexandra's fashion show in Romania, don't hesitate to attend the Romanian Fashion Philosophy event in Bucharest on March 10th!
Andreea