The urbanizing of folklore
Until recently, when associating the words "Romania" and "folklore" in the same paragraph, the images that spontaneously came to our minds were those of our grandparents' house, the rustic villages, the towels and rugs woven on looms, the folk costumes with red and black embroidered motifs, the traditional songs of Maria Tǎnase or Nicolae Furdui Iancu.
Romanian folklore was often represented by images that evoke a past far removed, from the village. With old people and traditions that are getting lost more and more in the city. The folklore used to evoke the rural world. But that was only until recently. Because today, the ancient artistic and cultural creations are no longer left forgotten. They are revisited, remixed, upgraded by the younger generation who cares about the past and its culture and who wants to combine in a modern / contemporary style the past, the present and the future.
Two initiatives stirred my interest: one in the field of urban fashion and the other one, in the music industry.
1. Urzealǎ, Oana Ivan's project, is the one which brings back to life netting and Romanian traditional textile through graphic design. The company creates items of clothing for teenagers who claim loud and clear their Romanian identity, but also their affiliation to the modern culture, the urban, the street. The proposed clothes (shirts, blouses, dresses) have at the base embellished traditional motifs, which, so far, we used to see only in our grandparents' rustic homes and folkloric outfits.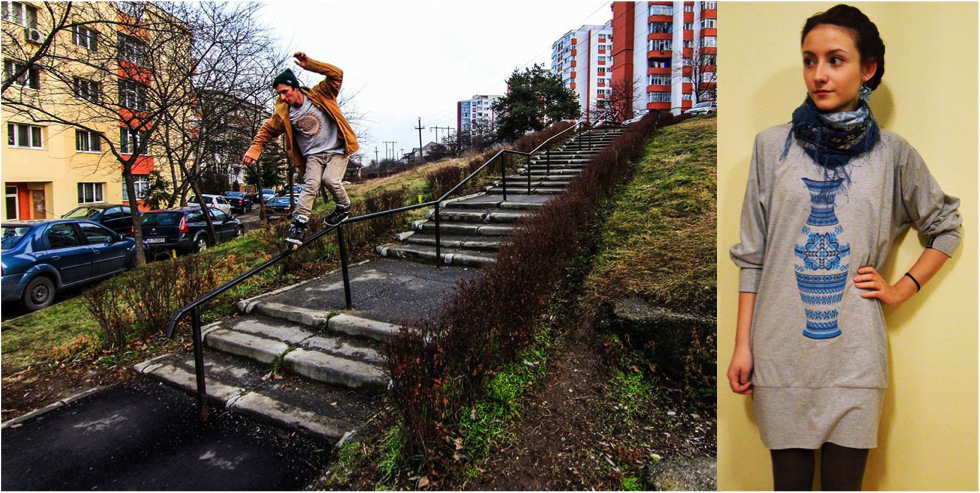 For orders and additional info, go on the project's Facebook page.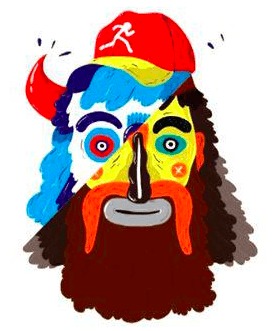 2. Subcarpați, on the other hand, is as Wikipedia tells us, "a contemporary cultural manifesto, a musical project started in 2010 by the soloist of the band Șuie Paparude, MC Bean (Alexe Marius Andrei) who combines elements of electronic music and hip-hop with influences from the Romanian folklore". This new music genre is called "contemporary folk" or "underground folklore" and "it generally consists of reinterpretations of Romanian folklore pieces with modern rhythms." (Alexandra Mihale)
In the project different artists are involved, such as Gnome (Raparta), DJ Limun from Timisoara, Mara and Dragonu from the Special, VJ Andri, DJ Power On Vinyl, Vali Umbra, Argatu ', Esqu, Georgiana Mănăilă from Bucharest and other collaborators. The band has been described in the British newspaper The Guardian as "an explosive mix between old and new. It's an eclectic blend that brings together the melancholy in Romanian folk songs and unity songs, traditional instruments and rhythms of trip-hop, dubstep, hip-hop and dancehall".
Click here to view the video and listen to "The Ballad of the Romanian".
For more information about the project, concerts and free download of their albums, visit the website www.subcarpati.com
Romanian folklore is not dead, but on contrary, reborn and it has many days ahead ;-).
Andreea
PS: In this previous article you can discover other similar initiatives and brands that are inspired by Romanian folklore.