Discover the city of Oradea
Oradea, at the immediate border with Hungary, the residence of Bihor county, is a nice city, but not necessarily well-known in the country. On the other hand, many people have already heard about the spas Băile Felix and 1 May, located at a distance of 8 km, and 4 km from the city.
However, Oradea is a reference point of this region, as it is the most important commercial and cultural center. The city is located at a distance almost equal to the capital city of Bucharest (651 km), Vienna (518 km), Budapest (248 km) or Prague (676 km). There is an important minority of Hungarians (over 20% of the population), but also smaller historical communities of Germans and Jews, Oradea being part of the Austro-Hungarian Empire until 1919.
In the Middle Ages, in the Cetatea Oradiei there was an astronomical observer, the city being considered as the meridian 0°.
Today, the tourism industry in Oradea is developing more and more, the city having particpatd along with Baile Felix at the tourism fair in Vienna in January 2015.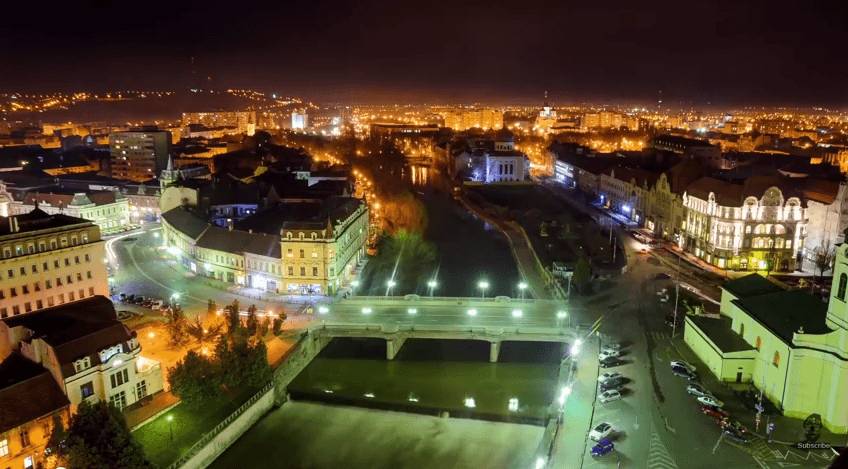 From a economic point of view, it is a municipality very well developed, doing 63% of the county industrial production: car industry, engineering, woodworking and furniture, leather, footwear, clothing, knitwear, chemistry, food industry, construction materials, metal manufacturing and plastics, spare parts, electronic, etc.
Some attractions worth seeing:
– The Betfia crater, a spectacular carstic form (a 86m depth)
– The Peța creek, with a unique tropical vegetation in Europe
– The Public Philharmonie and theater 

– The Museum of the several Criș creeks Country
– The National Military Museum
– The Plastic Artists Gallery
– The Culture House
– The "Lucian Blaga" Memorial House
– The Festival of entertainment and culture – "Autumn Oradea", held every year between mid-September and October 12, the city day.
Here you can see a panoramic view of the city and its main attractions:
I hope you liked it and that the video inspired you to go visit Oradea 😉
Andreea
PS : Thank you to the Zig Zag around Romania team for the hyperlapse video