(Re)Discover Romanian traditions in the heart of Bucharest !
Big news everybody!
Starting today, September 14th, and until Sunday, September 20th, in the Old City Centre of Bucharest, on Lipscani Street number 47, you can join the very first event of the series called "Connect yourself to tradition"! 
The event is organized by Art & Craft, the biggest retail company for Romanian products with a sentimental value. They offer authentic handicraft and traditional art products, Romanian souvenirs, private label products with an original design and a variety of Romanian dainties.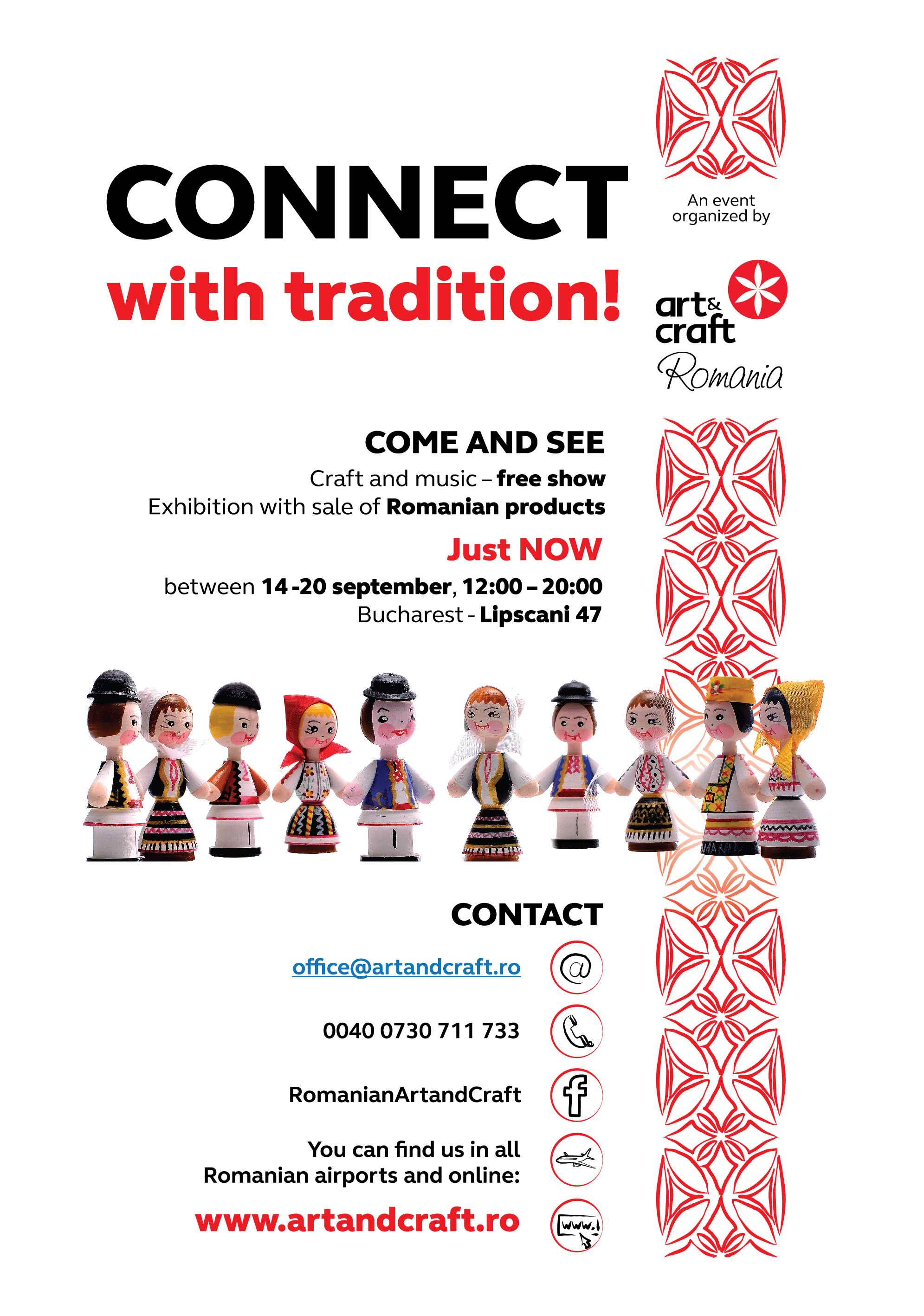 Every day, between 12:00 and 20:00, the handicraftsman Marian Preduşel will be teaching people how to make wooden musical instruments. He will also create a joyful atmosphere due to his live performances of traditional folk music. Marian Predușel is the man who invented the bagpipe-flute and the calabash. He makes traditional blowing instruments (flutes, piccolos, pipes, ocarinas, bagpipe-flutes and calabashes) for a long time.
Furthermore, besides the free shows about handicraft and folk music, Art & Craft organizes an exhibition-cum-sale for all the people interested in buying traditional Romanian products. Products that perpetrate strong values from our ancestors and values that worth being passed on to the younger generations. Because art, craftsmanship, culture and traditions have no age. No expiration date. They can be exposed and practiced both in rural and urban environments.
Connect yourself with Romanian traditions right in the centre of Bucharest!
Andreea
PS : Thank you, Laura Manache, for the beautiful picture !