Viorel Ciurea, Romanian from Piatra-Neamț and currently established in Montreal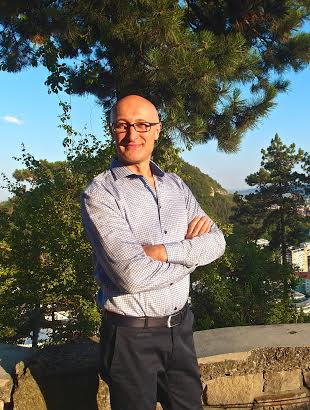 My friends tell me that I have a rich imagination and I dream too much. Indeed, ever since I was a kid, I loved reading books. This passion made me yearn for exploration and seek what is beyond our country's borders. Learn about other cultures and customs.
It was no surprise when, shortly after graduating from the Technical University 'Gh. Asachi' from Iaşi, in 2003, I decided to go to Montreal, Canada. Montreal is an area where many cultures and nationalities converge, where you will find almost any type of world cuisine. Here, like a new-born baby, without any familiar point of reference, I had to continuously learn and adapt, adjust my lifestyle. With ups and downs, learning from every new experience, I decided to continue my career in engineering, in structural and interior design for business aircrafts.
The passion I had as a teenager for reading books didn't disappear. Instead, it got redirected towards exploring new topics such as nutrition, diet and health. I absolutely love learning and talking about these subjects. They fascinate me due to the complexity of the interactions and processes that take place in our bodies. Today I can proudly say that I positively influenced the health and lives of a great deal of people through Usana.
Although I am far away from our sweet little country, Romania still holds a special place in my heart. My childhood and adolescence are associated with it. As well as my family and many of my friends who are there, too. Also, its natural beauty, our folklore with its customs combined with our long and rich history are able to create an idyllic image. Every time I visit my family in Romania, I do a small tour around the different places I enjoy seeing again and again:
– Iaşi, the city where I graduated as an engineer
– the north-eastern part of our country with its beautiful and unique monasteries
– the Ceahlău massif
– Cheile Bicazului
– Valea Prahovei with all its small and charming touristic villages and cities like Sibiu or Sighişoara with an unparalleled beauty and charm.
As Romanians, we have a very good reputation in Canada. Because we are very responsible, hard-working and capable to adapt very fast to all situations. Although we are working and living surrounded by a great cultural diversity brought by people that came here from all around the world, we still kept our traditions. I am waiting with great pleasure for Easter. So that I can knock the red eggs and eat our traditional cake – 'cozonacul' (Romanian Easter loaves). And for Christmas so that I can spend it exactly the way we used to back in Romania. With family and dear friends. Romanian traditions such as Pluguşorul*, Sorcova** are always present at those times of the year. All these traditions, as well as our warm character and our pleasure for inviting people over lunch or dinner are part of our spiritual heritage. And I greatly enjoy them with every special occasion.
After the Revolution, for most of us, the democracy was a very abstract notion which meant little. The adjustment process to the new status was long and I think that we learned, all of us, a lot from this experience. And today we can make much better choices able to open up new horizons.
In the past years, by talking to young people from Romania, I have noticed an air of freshness in the Romanian spirit. People have changed a lot their vision and are favorable to newness and structural changes. I have Romanian friends I met here in Canada and who decided to return to Romania, investing in different businesses and creating new work places. I have Romanian friends working all over the world and seriously considering the idea of going back to Romania for the same reason. And, at a certain point in life, I think that I will do the same. Romania means home for me as well. Even though I'm like a fish in water here, deep inside, I know my voyage will come to an end one day. And so I will return to where I was born. Home!
Viorel
*Pluguşorul: Romanian New Year's tradition carol; Pluguşor literally means "little plough" in Romanian.
**Sorcova: Romanian popular custom, practiced on January 1. Sorcova is also used to describe the object that characterizes this custom. It consists of a stick or twig decorated with artificial flowers of different colors. Children use it in the morning of New Year. They slightly touch with it the back of their parents or acquaintances and wish them, in special verses, health and luck.
Click to read about the campaign "I'm Romanian"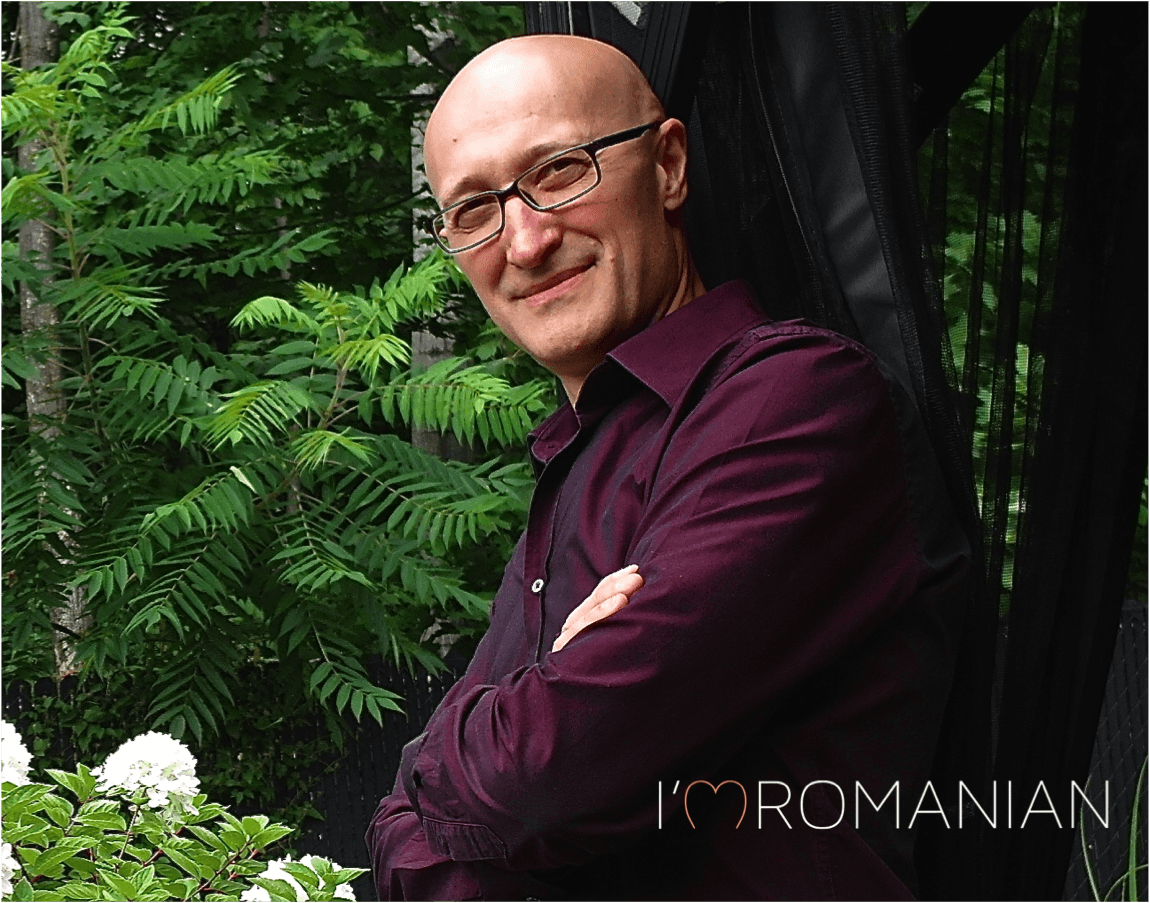 The Romanian version here