About contemporary Romanian authentic spirit
We could discuss for hours about authenticity, Romanian spirit or essence, old customs and traditional products. The quality of certain products made in Romania is not argued anymore. Not since big international companies have relocated in the country their manufacturing units. However, this article isn't about foreign companies that have invested in Romania, but about a local firm. Yes, a Romanian company that has stopped searching for the cheapest and most ordinary service for a not very expensive and very common product. No. A company that, on the contrary, has decided to respect its clients, to focus on quality and, moreover, to help Romanians continue to grow and share their culture, their folklore and old traditions, so that they can pass them on to the future generations and across borders.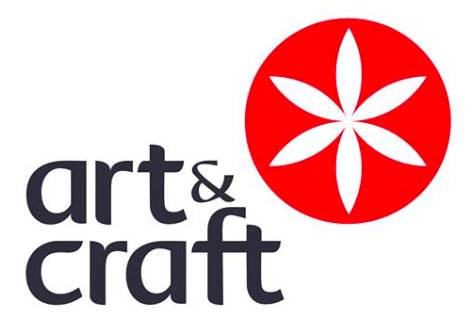 The firm I am talking about, the one encouraging artisanship and craftsmen to continue their traditional activity in modern times, the firm presenting an authentic image of Romania is Art & Craft. Its mission is to transpose the Romanian universe, with all it entails (traditions, values, and symbols) into a creative form and promote it to a contemporary audience by creating new authentic products.
Art&Craft Design opened its first store in 2003 at the Henri Coandă Airport in Bucharest, on a 27 square meters area, out of the wish to offer Romanian and foreign passengers traditional Romanian products. In time, the product range was expanded and the selection was adapted to the new stores: the airports of Bucharest, Sibiu,Târgu-Mureş, Timişoara, Craiova, Cluj-Napoca.
Below, you can discover precious information about the company, its values, the promoted Romanian traditions and sold products.
What does "made in Romania" mean nowadays ?
Today, "Made in Ro" is unique in Europe because it promotes traditional handicrafts, and a manufacturing process that is unchanged for hundreds of years. The processing tradition is continued and sent from generation to generation, from father to son.
On the other hand, when it comes to "Made in Ro", we can also refer to the industrial area, to brands with a great potential externally, but which produce in Romania. These companies should be promoted on a greater scale, as trusted brands, which help us grow sustainably, on a long term.
What are the Romanian authentic characteristics today ? What aspects does Art & Craft borrow from the Romanian culture and traditions in order to transpose them on the products you sell ? 
Firstly, Romanians have a native hospitality, which we promote as a spirit, and an inclination to deep significance and a sort of awareness of life: the symbols on the pottery, the adorned eggs, the traditional blouses etc. They all have a story that is worth being known and passed forward. The main symbols used in decorating the Horezu ceramics are inspired by the fauna and flora around the area: the Hurez rooster, fir trees, snakes, snow-drops, leaves, the sun, stars, wheat ears, double spirals, the tree of life or the tail of a peacock.
For instance, the rooster is the emblem of the ceramics center in Horezu. It is traditionally placed on houses in Oltenia County, where it plays the role of solar guardian against the unknown, a symbol of victory of the light against the dark. Legend has it that the rooster is the first to bring notice of the disintegration of darkness. He is also the one guarding and measuring time. Traditionally, the rooster was the alarm clock in the morning in less technological times. As with pottery, the symbols used in decorating eggs and embroidering traditional blouses give plenty of valuable information related to the Romanian people and their traditions.
We bond less however with certain elements that are not beneficial. For instance, we do not appreciate at all the 'If I go down, I'll take you down with me' mentality. Experience has thought us that if our peers do well, that reflects positively on us too. Only together we can build a developed and sustainable society.
What are the Romanian authentic aspects you emphasize ?
We try to promote each and every Romanian traditional holiday. We write on our blog about all of them and, both in our airport shops and on our online store, we advertise every Romanian moment by means of a suitable decor and layout.
Also, we interact directly with Romanians who travel or with the ones living in other areas around the world. We highlight our capacity to adapt to a globalized world while still wishing to keep in touch with Romania. The Romanian spirit is the same, regardless whether we are in our home country or abroad. And we must show appreciation for one another.
How are the Art & Craft products different from the other ones existing on the market ?
Art & Craft products stand out by being authentic, unique, hand-made and brought from the very homes of our artisans. Our purchasing team does frequent trips around the country. They travel to Horezu, Corund, Sashiz, Breaza, Câmpina etc. in search for the most beautiful folkloric artisan pieces. At the other end, private label Art & Craft products stand out by their authentic Romanian yet very contemporary design. Also, Art & Craft quality and style is what makes the difference.
What are the main products you are selling ?
Our main product categories are the following:
– Authentic traditional Romanian products, deeply rooted into our history and folklore. These products are based on legends, the identity of the Romanian space, the continuity and belonging to a traditional world. Their quality is guaranteed by the authenticity certificates they are delivered with. Horezu, Baia Mare and Corund pottery, traditional blouses, traditional textiles, decorated eggs and typical Romanian foods are products that represent us. They embody our spirit and keep our traditions alive. Their manufacturing process was turned into art by artisans who have brought to life stunning and unique pieces, which took extremely long to complete.
– Private label Art & Craft products, based on Romanian design and creativity, on our young and dynamic spirit, brought to life by the initiative, imagination, dedication and performance of the Art & Craft team. The items customized with images, symbols and areas of touristic interest in Romania (t-shirts, bags, pens, notebooks, wallets, make-up bags, ceramics), as well as the products belonging to our own brands –Vlăduț's Story, Via Delice, Happy Traveller and IRO – can be both authentic Romanian souvenirs and great gift ideas. Due to their superior quality, Art & Craft products could fit on any airport in the world.
– We collaborate with great Romanian brands such as Răureni, Salamul de Sibiu, Gerovital etc.
Who are the people behind the products ?
Our team includes, on one hand, people who know very well the world of authentic Romanian design and artisanship. Their job is to hone the preservation of traditions and to promote the most representative maisters. On the other hand, we have designers who create products with a contemporary Romanian look. Their aim to provide our clients with the newest methods of interaction with Romanian products: setup, visual merchandising, packaging. At the same time, the sales team has a tremendous role, acting as true brand ambassadors for us. We are all involved in creating a good image of our country that is memorable. We want to make tourists want to come back. Our entire team is aware that we are the last gate through which tourists exit our country :-).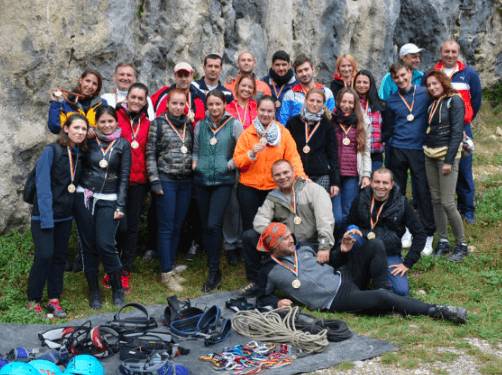 What are the team and brand values for Art & Craft ?
The values of a company define its character and brand. Each value naturally becomes part of our daily language and thinking. The Art & Craft values, the essence of everything we do, are the following:
We showcase elements of the Romanian realm.
All our actions aim to increase our clients' joy.
Our purpose is to search for and implement creative solutions.
We understand and send information efficiently.
We take decisions and responsibilities.
'Good' is not enough for us – we want to develop continuously and become excellent!
We live in a balanced organizational climate.
Plans for the future ?
We aim to develop as many of our own product ranges, to have collaborations with important Romanian brands and hone our clients' interaction with our products, both in our airport shops and on our online shop.
A farewell message ?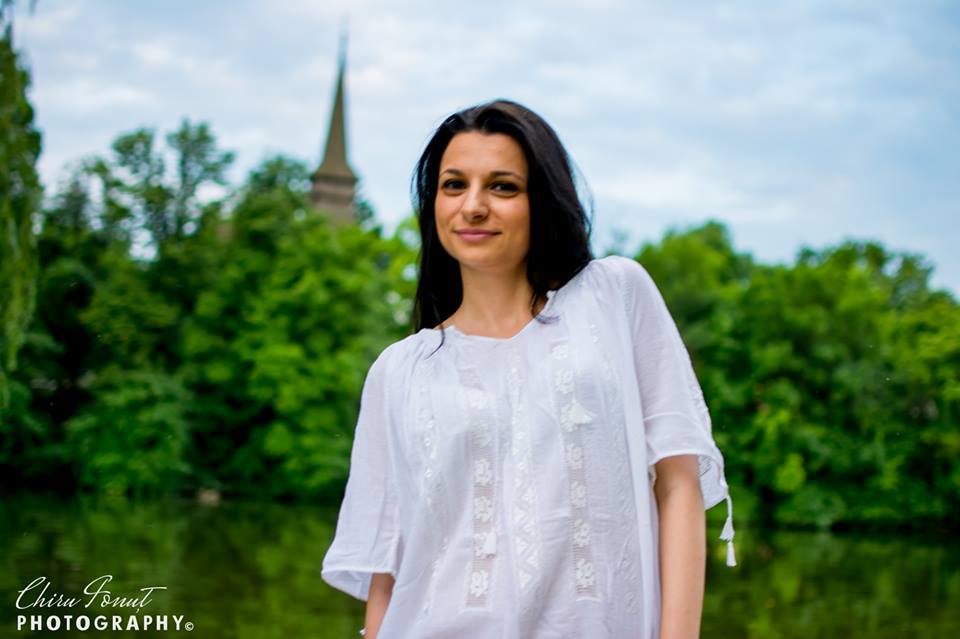 Follow us closely and let's keep and promote Romanian traditions and values together! We promise you a world of pleasant surprises in exchange!
Thank you for your collaboration Alexandra Ungureanu (Marketing & PR Specialist at Art & Craft), keep up with the beautiful projects and all the best to the entire team!
Andreea