Crazy Donut – lovely yummy Romanian donuts
In the last few years I have that noticed that many promising Romanian entrepreneurs have started to create their own business. If you go through the category "Made in Romania" on our website, you can have a look at all the articles we have written about some of the latest Romanian businesses and brands. You will surely notice that food, fashion & accessories, toys, interior design and not only are the main invested sectors in Romania currently.
Continuing the saga of the recently created Romanian small companies, today I have decided to introduce you to a new business created by Marinela and her life partner in Timișoara almost 3 years ago and which is alreary spreading to other cities in Romania: 'Crazy Donut'.
'Crazy Donut' is a donut shop that offers delicious handmade donuts and drinks made with quality ingredients for Romanian customers and foreign travellers visiting the country.
In order to learn more about the products, the making process and the shops location, please read the interview below with Mari, the project co-founder.
When did the Crazy Donut adventure start?
The idea of 'Crazy Donut' was born almost 3 years ago a cold November day while my partner and I were in our bedroom discussing the monotonous rhythm of our jobs at that time. I remember dearly that day because it represents the beginning of a  new "era" for us. My partner first came up with the idea. He wasn't a big fan of sweets at that time but he loved donuts and he absolutely loves our crazy donuts. We wanted badly to create a new concept in Romania, to thrill people, to build a strong local brand but also to enjoy freedom, to act upon our own thoughts, to be creative and avoid the routine specific to big corporations.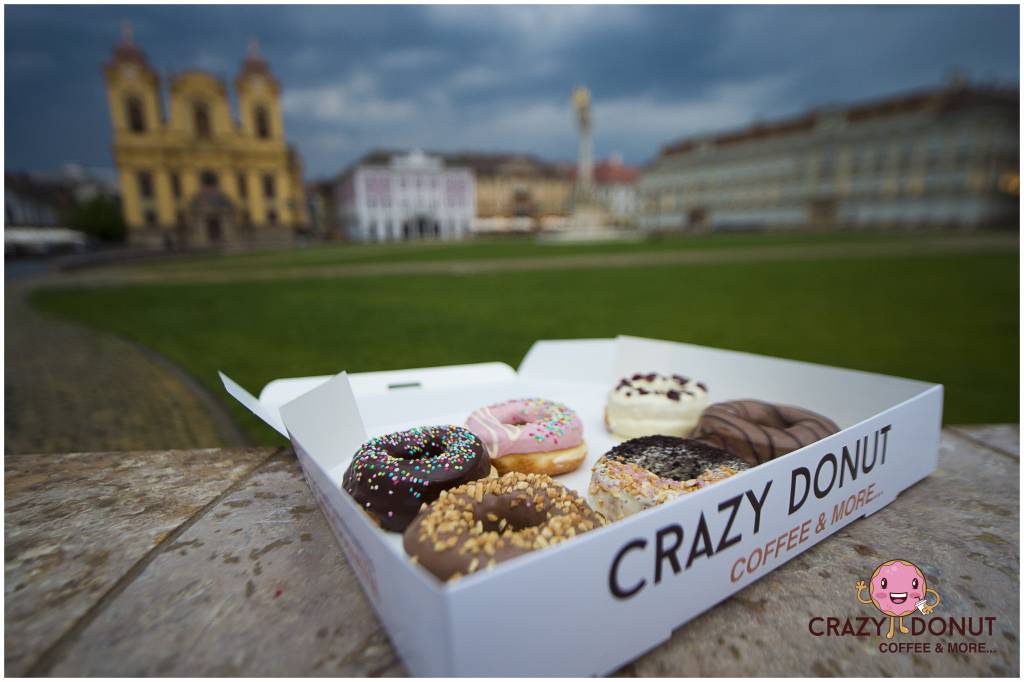 You have a very cute branding. How come you chose this visual identity style?
Our branding / logo was created by an extraordinary person, Alina Neag from One-giraphe, a big heart in a small body. She perfectly understood our vision and our demand, we communicated very well and we succeeded in creating a perfect logo. We opted for this style for two main reasons:
Our wish was to have a logo that clearly communicated the our business activity – selling donuts. We wanted a cheerful and playful style to bring a smile on people's faces; at the same time, we had the desire to create a funny and cute mascot that in time could become emblematic. Our logo and our donut mascot have a particular style and are very likable.
It all started with the question "how would our life be if …?". Following the same principle, "what if donuts could talk?"
Colour, taste, eenrgy and quality – this is what we want to communicate through our visual identity.
Our donuts are not common donuts, their taste make you live a unique experience each time you eat them.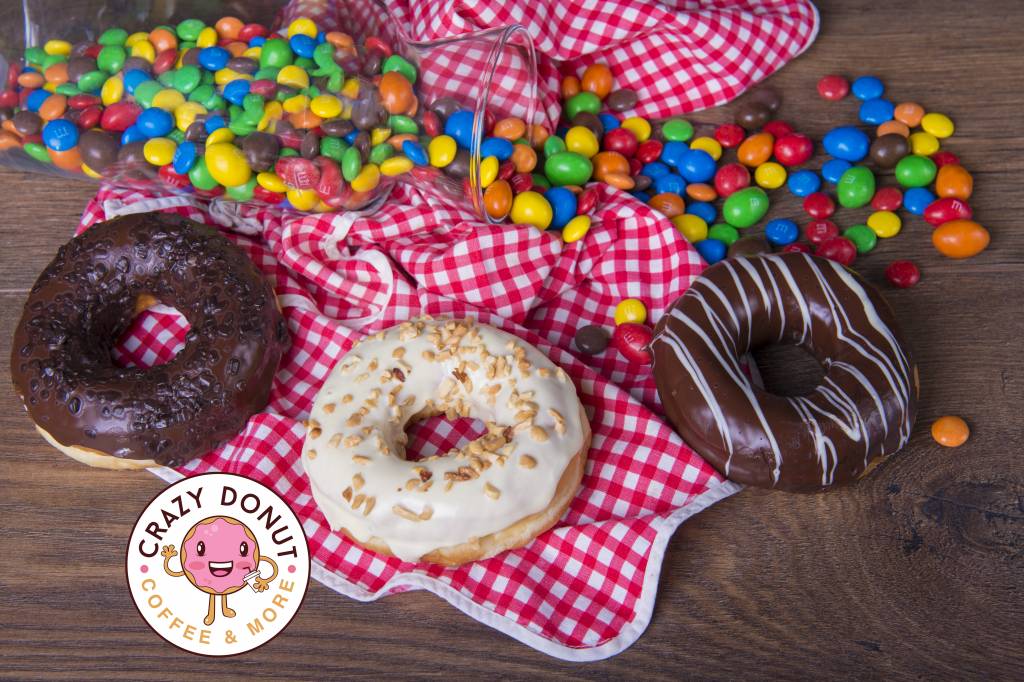 How did people welcome your business?
"WOW" is the word to describe it. We were impressed and touched by people's reactions. Our first location was in the old town of Timisoara in the period of urban works. Our shop was in a building where works were being carried out as well. There were no clear indications for people to find us. However, after hearing about our shop opening and the quality of our products, people were coming with their GPS systems. Children would scream in the middle of the street "Crazy Donut, Crazy Donut". Even vegan people were curious about trying our donuts.
After our opening, eating donuts has become a trend in several cities in Romania.
How is your offer different from other similar products on the market?
Although we haven't invented a new concept from scratch, we are very proud of the end result. In our business quality is mandatory. We have borrowed the donuts shape but we have adapted it to our local market by creating a unique recipe with NO additives and chemical substances normally used to make the product puffier and make it last longer. No. All of our donuts are handmade and our chocolate topping is gluten free. It contains cacao natural butter and not vegetable fats and oils that are micro-encapsulated.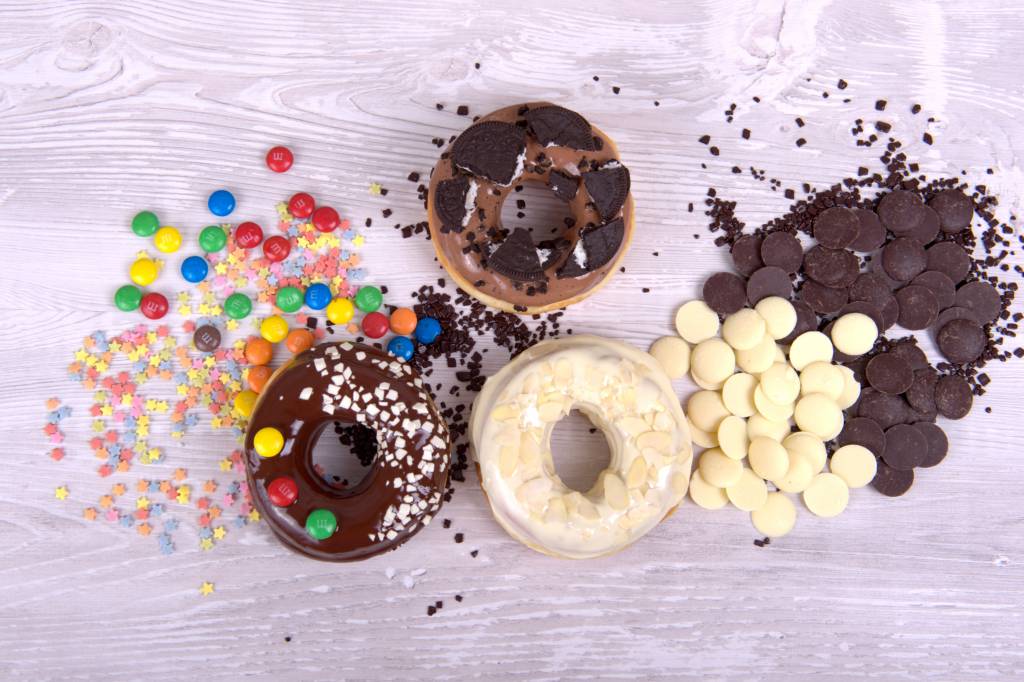 We work with high quality chocolate manufacturers in Europe.
Other facts that differentiate our products:
Our donuts' names. The best sellers are Don Corleone, Kinky Stuff, Pink Pricess, White Chick, Bloody Mary, Black Widow or Mister O. They help us each day to write and/or share our story.
Our products come in customizable packagings depending on our clients' wishes and desires.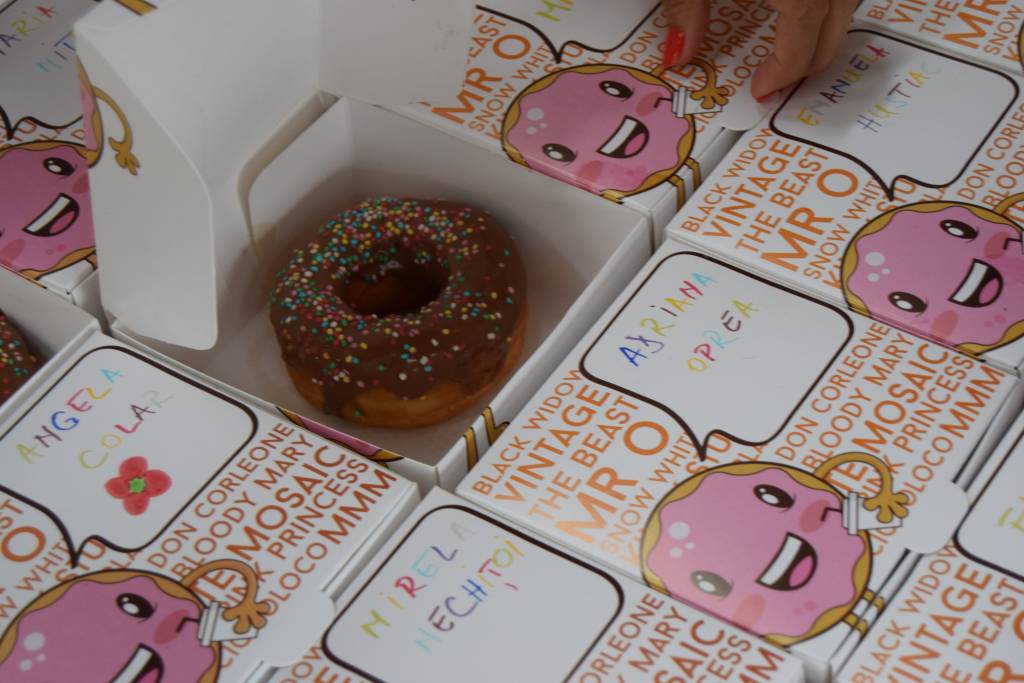 What products do you offer today? How do you prepare them? What are the different flavours you offer?
As I mentioned before, our donuts are handmade and freshly prepared each day. And sometimes, several times a day. Our main toppings are made of three types of gluten free chocolate: milk chocolate, white chocolate or dark chocolate. We also offer orange or strawberry flavored chocolate and melon, apple or banana icing.
Each combination is unique because on top of the chocolate you can add flakes, sprinkles, chocolate droplets, peanuts, Oreo cookies, coco, etc.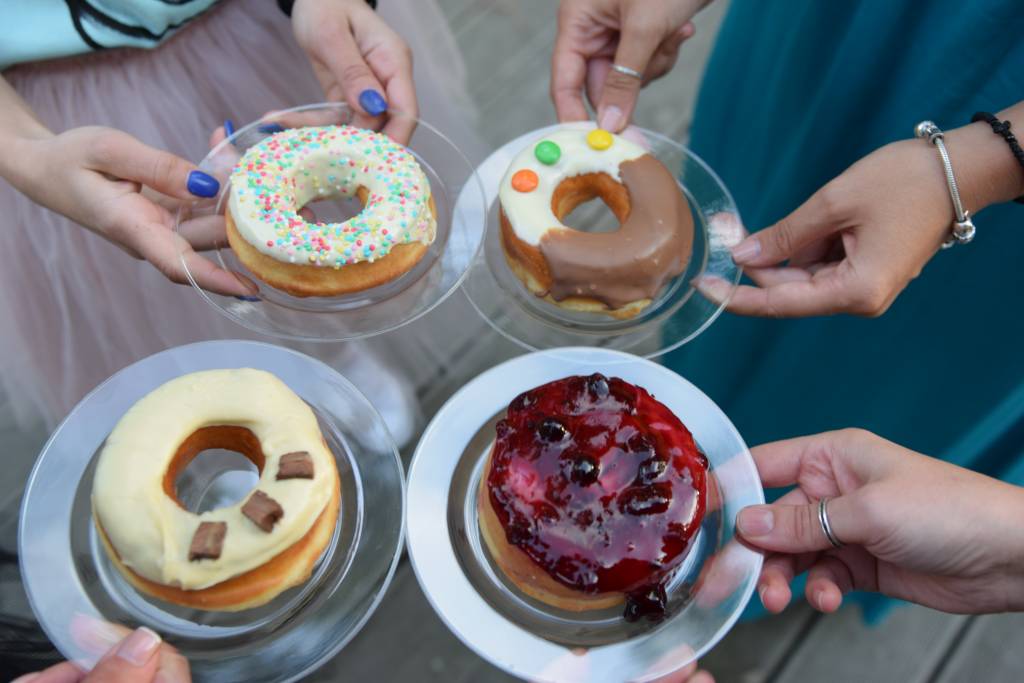 In addition to donuts, our core products, Crazy Donut offers a wide range of drinks like lemonades, milkshakes, coffee, cacao milk, …
Our coffee is great by the way and is the same that big restaurants and coffee shops use as well.
Who are your fans/clients?
Our core target is represented by people aged 10 to 23 years old. They represent our fan club. However people who love chocolate, no matter their age, often come buy in our shops as well.
Where can people find you and buy the crazy donuts?
Crazy Donut Coffee and more is open in Timişoara (Iulius Mall and Timişoara Shopping City), Arad (Bdul Revoluției and Atrium).
We hope soon in other cities in Romania.
For the moment, we only sell physically in our shops. But we are currently working on the possibility to order by phone.
Your plans for the future?
We want to make our brand stronger, slowly but surely by expanding to other Romanian cities.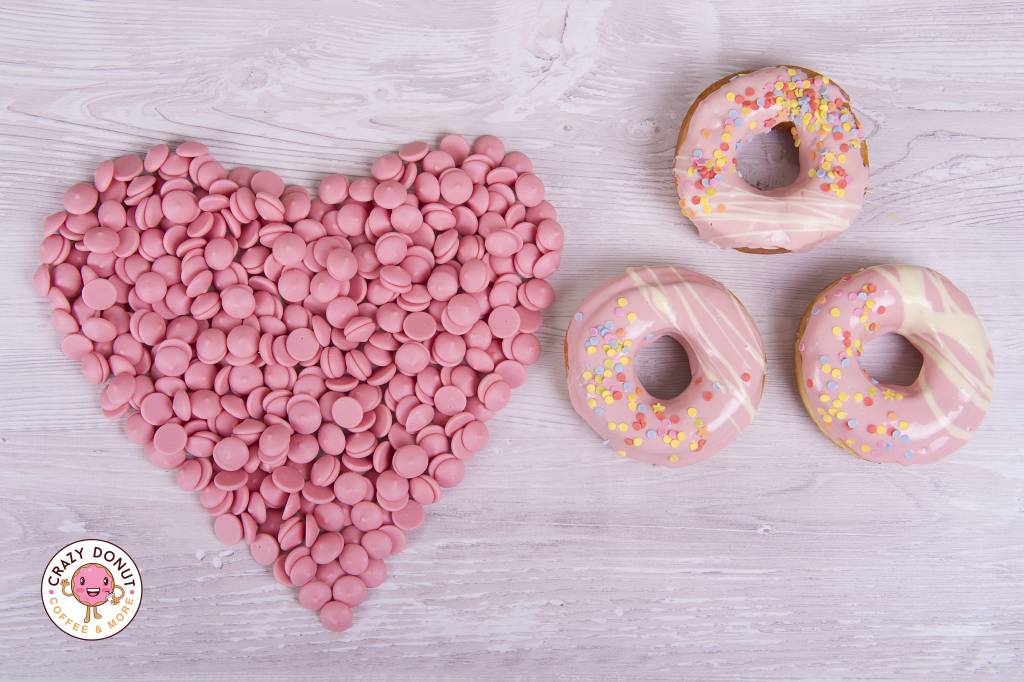 We would also like to use our mascot for promotional material like small toys, T-shirts, cups, etc. And we hope we will succeed in doing so. But for the moment we just thank the Universe for the opportunity it gave us and the way we are growing. But we will keep you posted soon!
Good luck spreading the crazy donuts!
Andreea