Negoiu Peak in one day
For those who don't know, Negoiu Peak is the second largest peak in Romania after Moldoveanu Peak. Located in Făgăraș mountains, it has an elevation of 2535m (8317 ft).
The mountain trail I am going to present here can be done in one day and I would say it has an average difficulty level. In order to get there you have to head to Sibiu county and you will need approximately 2 days and a half to 3 days if you come from Bucharest. Ideally you should spend the first night at the base of the trail and the second night at Negoiu Chalet, inside or in a tent.
As I was saying, the best place to spend the night before the hike is at the base of the mountains – Porumbacu de jos, Porumbacu de sus or Avrig would are great options. There are not so many guest houses over there and sometimes they are fully booked but a nice one is Casa de Oaspeți Porumbacu 295.
The following morning you need to wake up very early, ideally around 5 a.m so that you can take advantage of the full day. Then, you need to drive along the Porumbacu river on the forest road for about 15 km, until the road becomes very steep and you need to park the car. After you get into your boots and you take your back pack, you can follow the blue and white triangle marking. For a better picture you can check out this map. The forest road is pretty rough and consider about an hour to finish it.
Then, the path starts climbing for about 1 and a half / 2 hours to Cabana Negoiu (Negoiu Chalet). You need to follow the same blue and white triangle marking.
Ideally, you should be arriving at Negoiu Chalet in between 7 a.m and 9 a.m as they are not serving any food outside these hours. Also, bear in mind that the personnel over there is extremely impolite and the food is bad and expensive. Also, the chalet works mostly in a hostel regime, having 4, 6 or 8 beds in the same room. But, unfortunately, this is the only chalet in the area so, unless you bring your own tent, you do not really have much of a choice. It is also good to know that lunch is served between noon and 2PM and dinner between 7PM and 9PM. I know, it sucks! 🙂
Also, think about booking a few days in advance your bed at Negoiu Chalet.
The trail from Negoiu Chalet to Negoiu Peak takes approximately 4 hours and maybe 3 hours when coming back. From the chalet, you need to follow the blue and white triangle path on the left which goes into the forest. You will pass over 9 small bridges in an area which is called "Drumul Zmeilor" (Dragons Path). After you exit the forest, you climb until Valea Sărății (Sărății Valley)  and then you pass Căldarea Sărății (Sărății Basin). Next you climb through scree for almost 2 hrs until you get to Piatra Prânzului (Lunch Stone).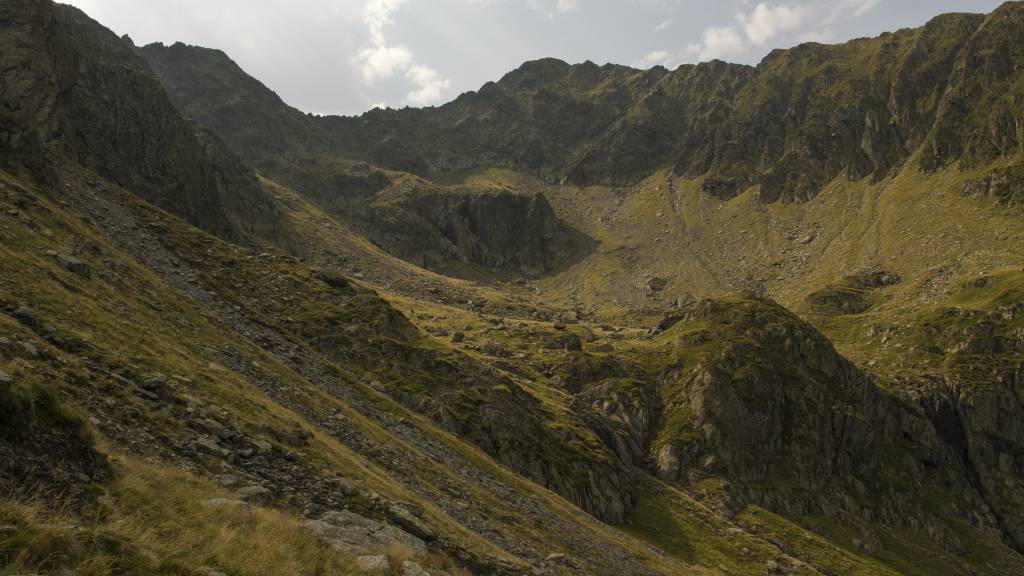 Just before reaching the main ridge, you will reach an area full of rocks. You will have to do some climbing.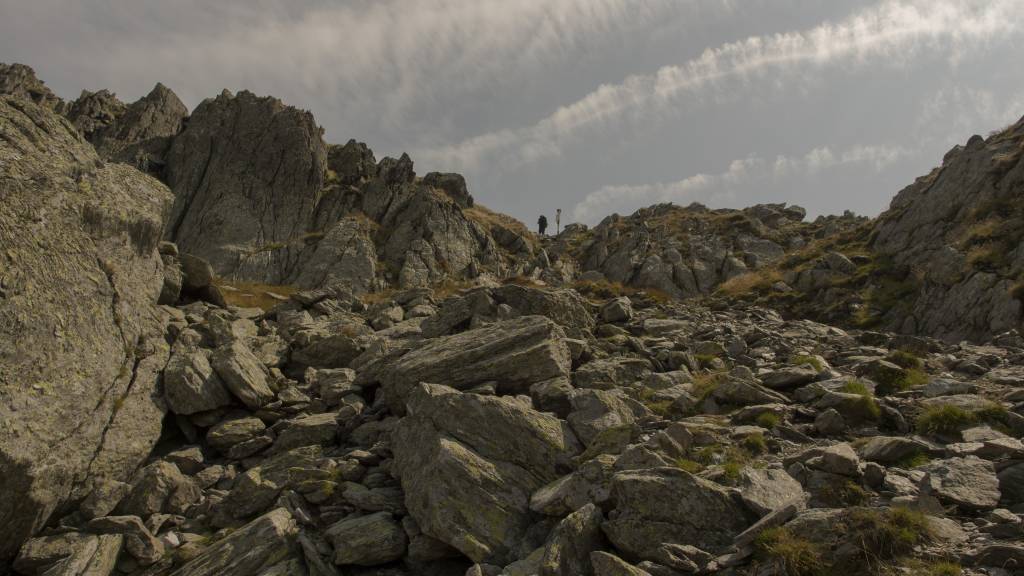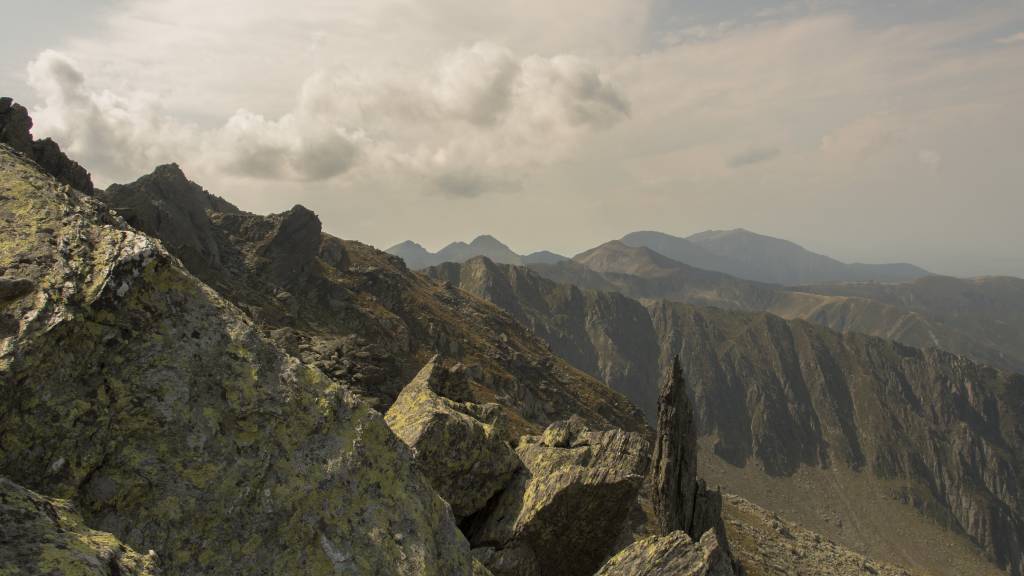 Once on top, you will see another indicator, on the left, red stripe marking this time. From this moment there are approximately 30 minutes left to Negoiu Peak.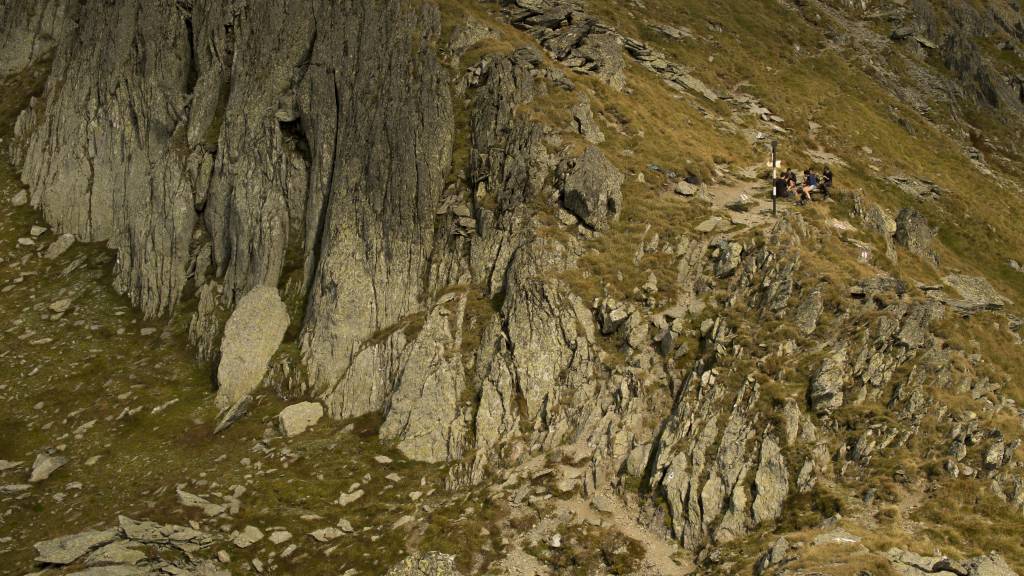 The view from the peak is simply amazing, provided that you have nice weather and good visibility.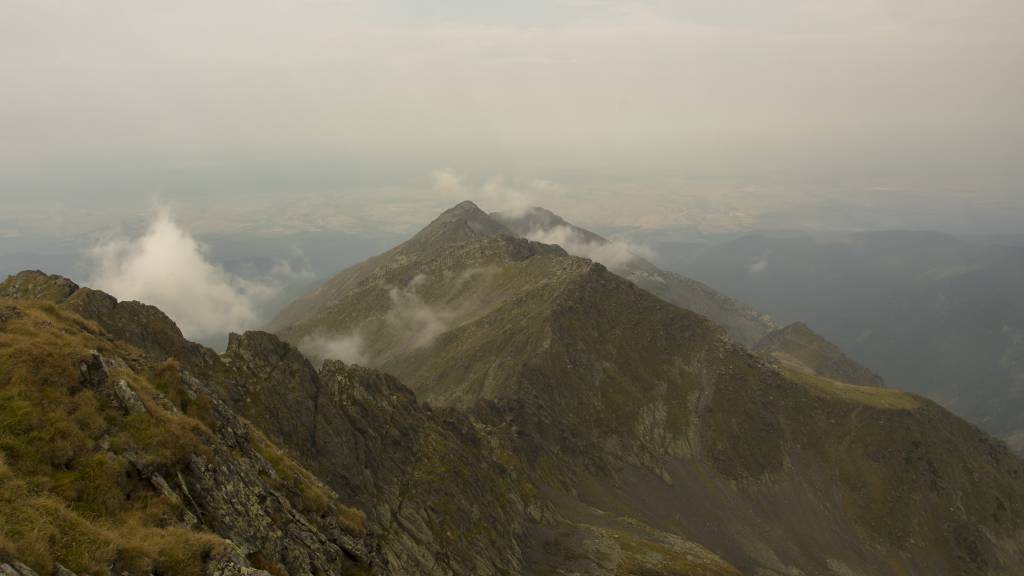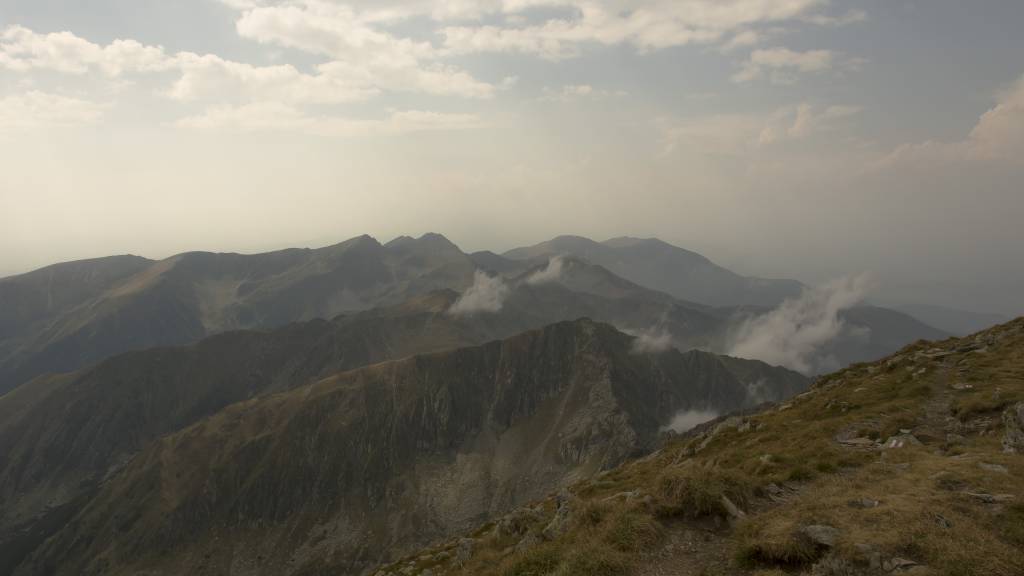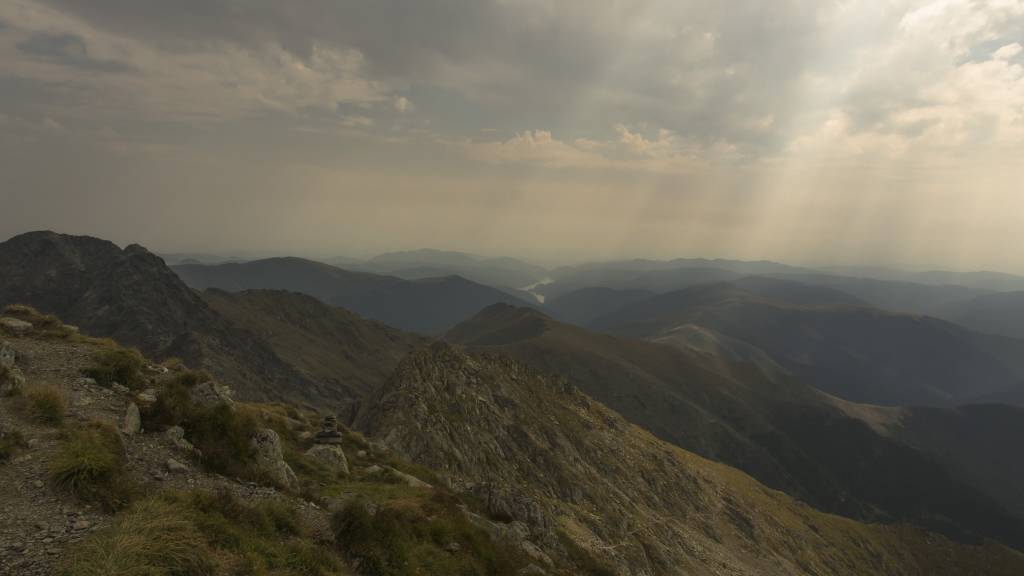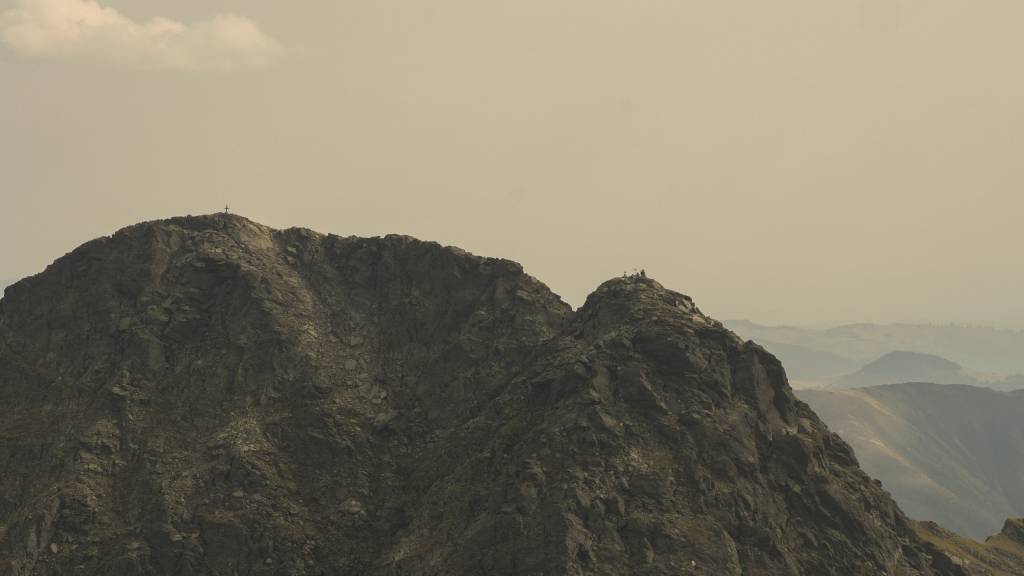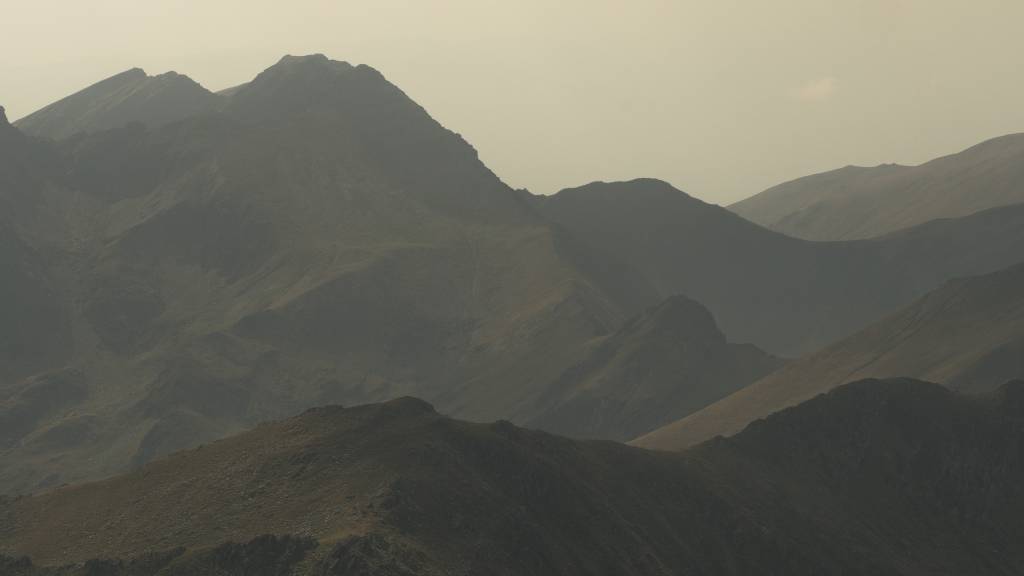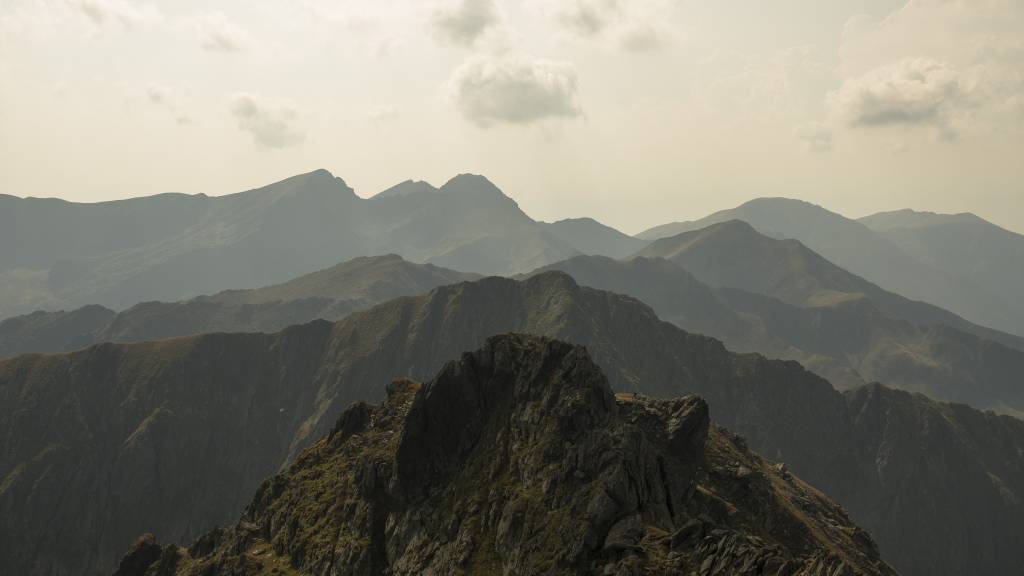 Details:
Porumbacu de Sus – Cabana Negoiu (Negoiu Chalet) – Piatra Prânzului – Vârful Negoiu (Negoiu Peak)

Marking: blue and white triangle/ red stripe
Time: Porumbacu de Sus -> end of forest road – 1 hr
           End of forest road -> Negoiu Chalet – 1,5 /2 hr
           Negoiu Chalet -> Negoiu Peak – 3,5 / 4 hr
Level difference: aprox. 1300 m
Equipment: boots, back pack, rainwear, lots of food, water (or just the bottles as there are many springs on the way)
Particularities: dangerous in winter
Andrada
PS: You can also climb Moldoveanu Peak (highest peak in Romania, 2544m) in one day as well. More info in this article.