Biking in Romania: Cheile Vârghișului
Somewhere in the heart of Romania, on the eastern edge of Transylvania, there is a less known but amazing place: Cheile Vârghișului or Vargyas-Szoros. The second name is the Hungarian version as the whole region is inhabited mostly by the ex-Austro-Hungarian Empire people, established in the area a long time ago.
Cheile Vârghișului is a rich natural reservation. It is situated on the northern edge of Perșani Mountains, in between Harghita and Covasna counties. The opening is digged by the river Vârghiș in the limestones of Perșani Mountains.
The opening itself is about 3-4 km long and it is mainly a foot path, but can be done by bike as well, if you are willing to carry your bike. 🙂
In order to get there from Bucharest, you need to go to Odorheiu Secuiesc, a nice little half-hungarian town, about 260 km away. You will need to spend the night over there as the region doesn`t host too many guest houses. We spent the 2 nights at Varkert Vendeghaz Guesthouse and we liked it. You need about 2 days and a half or even 3 days including the trip from Bucharest.
From Odorheiu Secuiesc, you need to drive about 30 km to Vârghiș village, the starting point of the trail and also the place where you can park the car.
Details:
Vârghiș village – follow the forest road to the North – Cheile Vârghișului – Merești – Crăciunel – Ocland – DJ 131 – Vârghiș
Total length: 45 km
Height difference: 250 m
Difficulty: medium
Time: 4-5 hrs including stops
Equipment: rainwear, spare bike equipment, food, water
Map:
Map details here.
Another interesting fact is that the area hosts about 120 caves which have a total length of 7 km. The most important ones are: Peștera Mare de la Merești (The Big Cave from Merești or Orbán Balázs cave), Șura Cailor Cave and Tătarilor Cave. There is a small fee of around 1-2 euros per person for visiting.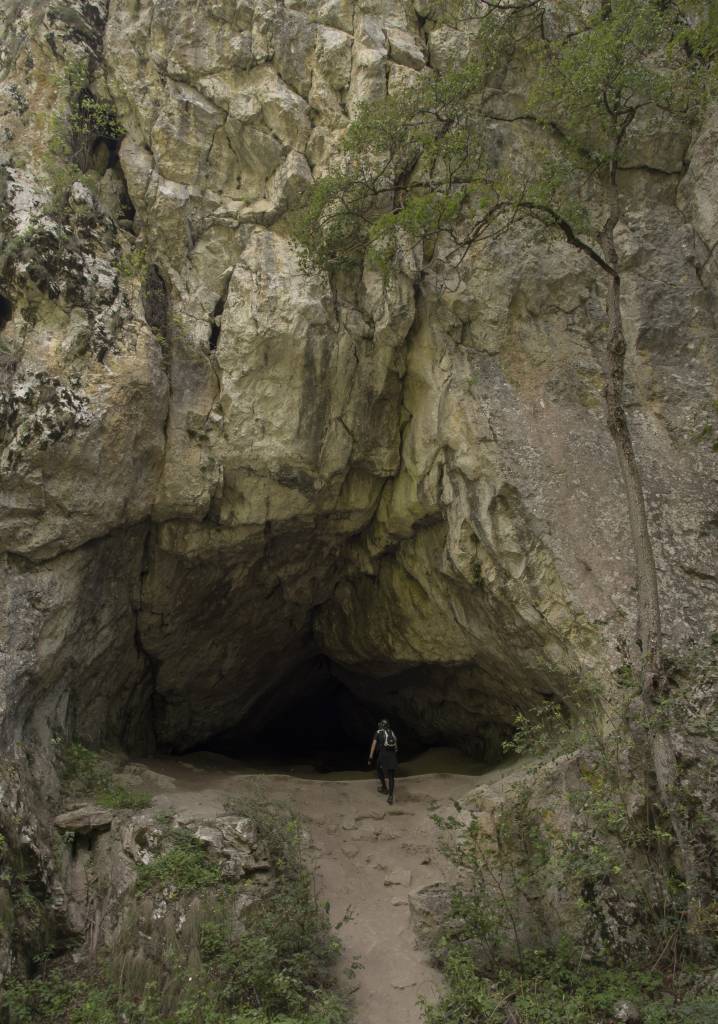 The river is full of bridges, which makes the bike journey a bit more difficult. 🙂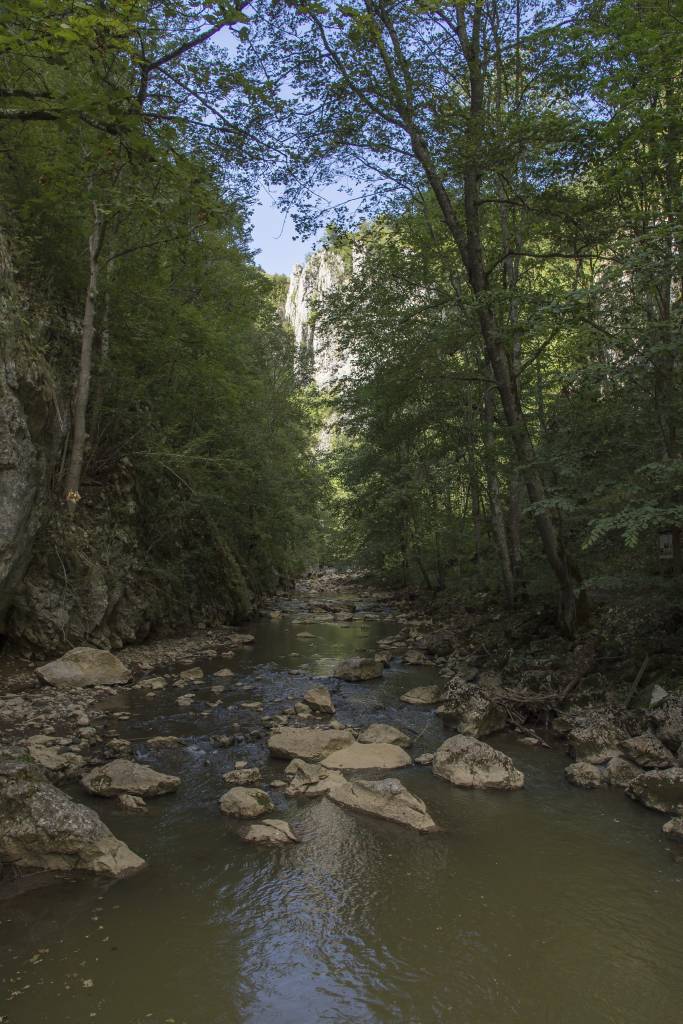 Andrada