Biking in Romania: Sinaia – Cheile Orzei
The is a quote saying: "It is not the destination, but the journey that matters". But in the MTB trail I am going to present in the following lines it is exactly the opposite. The route itself is not that mesmerizing, as it is mainly done on a regular road, among the cars. The last 7 or 8 km descend on a forest path, which may be encouraging at the beginning, until you remember that you have to go back as well. 🙂 The destination is Scropoasa Lake, which is not that remarkable, either. But if you just keep walking around the lake for another few hundred meters, the view you are going to see is truly breath-taking. It is called Cheile Orzei in Romanian, which is literally the opening of the river Ialomița into a wall of rocks. The place is pretty remote, being quite unknown to the locals.
A few facts about the place itself
Scropoasa Lake is an artificial lake situated in the heart of Bucegi Mountains, on the valley of Ialomița river, at an altitude of 1197 m; the lake was built in 1929
The hydro power potential of the lake is estimated to 1500-200 kw/km, which leaded to the building of the first Romanian hydro power station in 1936
On the right hand side of the lake, one can find Scropoasa Chalet, but this is closed to the tourists
The passing from Cheile Orzei to Scropoasa lake is made through a tunnel which was dug manually at the time. The tunnel is approximately 100 m long and it is closed to tourists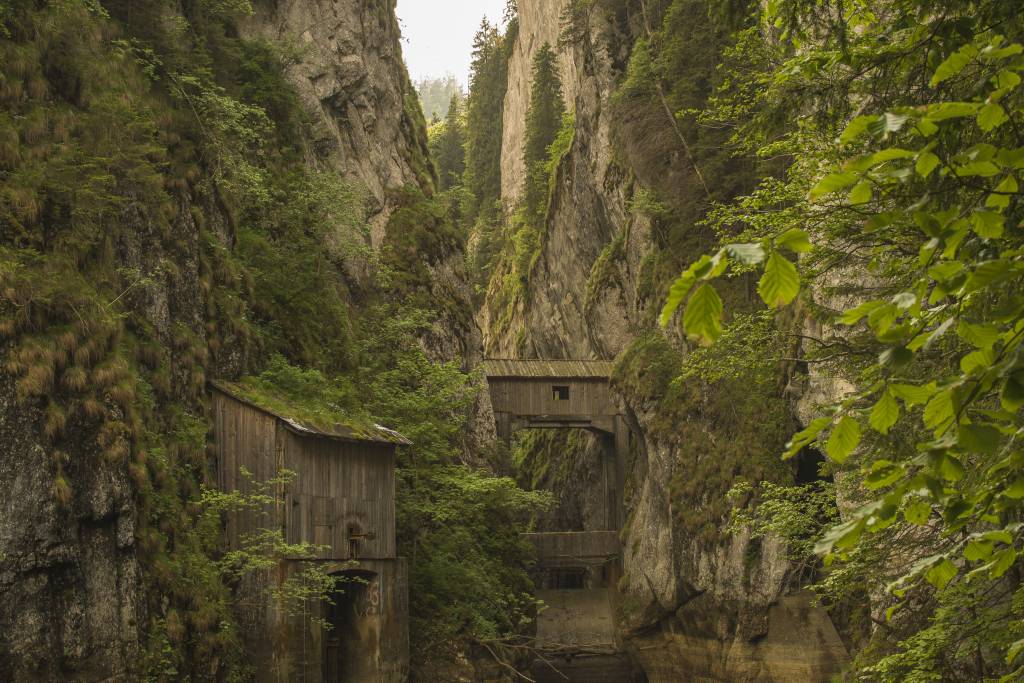 Trail details
Sinaia – Calea Moroieni (DJ 71 towards Târgoviște) – second right on DJ 713 (as there are two entrances on that road) – cycle down that road until Cabana Dichiu (it is only uphill) – take left on the main road at Cabana Dichiu (the paved road DJ 713A ; mainly downhill) – at the first junction take left again on to DJ 714 (the forest road – unpaved) – at the first junction go straight and follow DJ 714  (do not enter the forest) – "7 Izvoare" Waterfall – Scropoasa Lake – take the foot path around the lake (on the right hand side of the chalet) – Cheile Orzei
TIP: you can leave the car at the entrance on DJ 713
Length:  approximately 40 km round trip
Level difference: approximately 600 m

Time: 6-7 hrs including lunch and scenery stops
To take with you: plenty of water, rainwear,  wind-stopper, energy food, SPF lotion (if needed), spare bike equipment
Eating: Cabana Dichiu  – for lunch and water refill (altough it has limited capacity so during weekend may be full)
Map: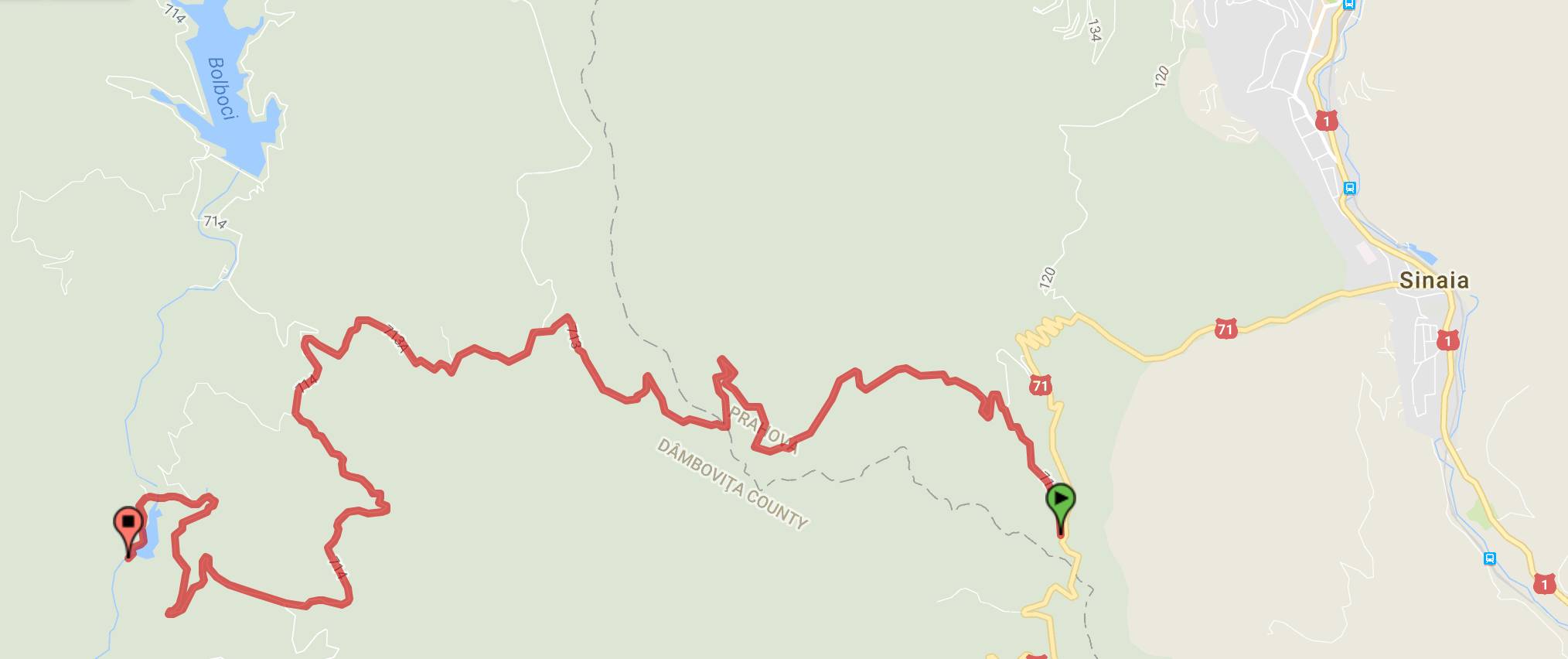 Detailed map here.
Andrada