Biking in Romania: the Elderflower juice from Saschiz
Not so many know about Saschiz, an old saxon settlement dating from the XIIIth century, just 20 km away from Sighișoara. The place is found approximately half way between Sighișoara and Bunești – the start for the bike trails – so it can be a good place to have a look at the beautiful area.
If you come just to visit the Evangelical Church, the Clock Tower or the Peasant Citadel, you can reach this place quite easily from Sighișoara. By following the E60 road  from  Sighișoara to Brașov. The only disadvantage is represented by the heavy traffic which cannot be avoided.
Considering that it is a paved road, it won`t take long to get there. Approximately one hour and a half from Sighișoara. The way back to Sighișoara follows the same road, in the opposite direction.
Once you reach Saschiz, you`ll find a touristic center, where you can have more information about the visiting objectives from the area. You can also find more information about the area on the  official website of Saschiz village.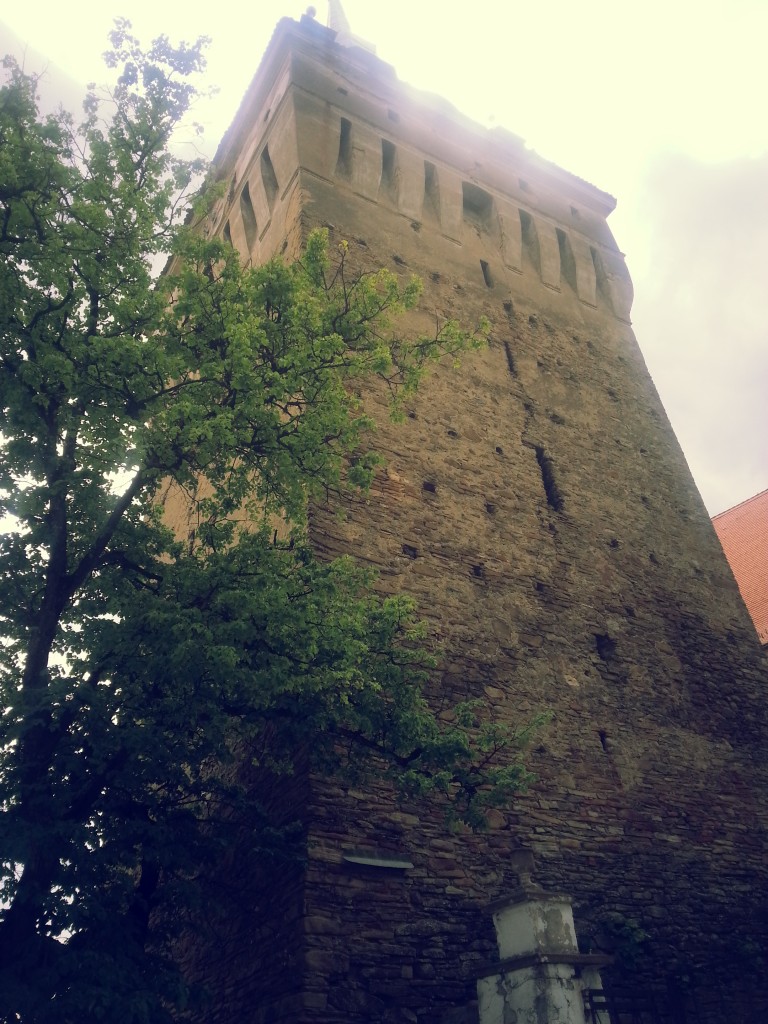 One recommended place to eat and drink in Saschiz is "Hanul cetății" (trans. Citadel Inn), where you can try the amazing Elderflower juice as well as some Romanian traditional food: whey cheese, sausages and home made bread, together with the popular vegetables from their garden. All these to a cost of only 25 lei per person (about 5 Euros) ! It makes me lust only when I think about it!
If you need accommodation, we recommend you Cartref guest house, built in the traditional saxon architectural style. Have a nice trip!
P.S: don`t forget to take with you the bike pump and wheel room  ! 🙂
Andrada